Calif. awarded $11.3M grant to upgrade 911 centers
California received the largest award in the country, totaling $11,399,076 to improve its 911 centers
---
By News Staff 
SACRAMENTO, Calif. — The state of California will upgrade its 911 call centers to Next Generation 911 (NG911) capabilities thanks to an $11.3 million grant by U.S. Department of Commerce and the U.S. Department of Transportation.
California received the largest award in the country, totaling $11,399,076 to improve its 911 centers, according to Fox 26 News.  Thirty-four states and two tribal nations benefited from the 911 Grant Program. Texas received $10,926,740 and Florida got $6,314,048 to update to the same infrastructure.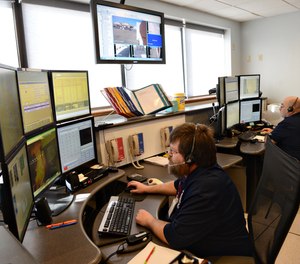 "Advances in public safety technology will allow critical information to flow seamlessly from the public, through the 911 networks and on to first responders," U.S. Secretary of Commerce Wilbur Ross said. "These 911 grant awards are a significant step toward a faster, more resilient emergency system."
NG911 is a standards-based communications infrastructure that enables first responders to communicate between 911 centers and the caller.