Bariatric patient care is more than lifting and moving
A growing patient population that poses unique challenges and risks to all health care providers
---
This is the third of 10 articles in the 2017 EMSFORWARD campaign. Read the article announcing the series or visit EMSFORWARD.org to access the full report and additional patient safety resources.
"Evaluation of obese patients present many challenges to health care providers. They are at risk for a multitude of health problems, and it can be difficult to determine the nature of complaints."
— Will Long MD, Brett McGary MD and Edward Jauch MD MS Carolina Fire and Rescue EMS Journal
Scenario: An EMS unit is called to a sick case. Dispatch informs the crew it's a bariatric patient who is complaining of generalized weakness and that the patient has called several times in the past week. During their assessment, they find a bed sore that looks infected and believe the patient might be septic.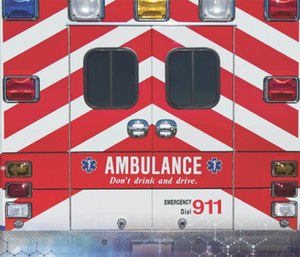 The crew wonders why the other medics who have been with the patient didn't notice the bed sore during their assessment and catch it earlier. The patient tells the crew not to blame the other medics as she was embarrassed and self-conscious about her condition and didn't tell them about the bed sore.
Ask yourself: Does your culture include training and an expectation of respect that will generate complete communication in a trusting environment?