NREMT appoints new executive director
Bill Seifarth, a veteran in EMS leadership, was appointed by the National Registry of EMTs to be its new executive director
---
By EMS1 Staff
COLUMBUS, Ohio — The National Registry of EMTs appointed a new executive director.
A press release announced that Bill Seifarth, a 20-year veteran of the EMS industry, was appointed by NREMT and its board of directors to the position, which he will assume on August 24.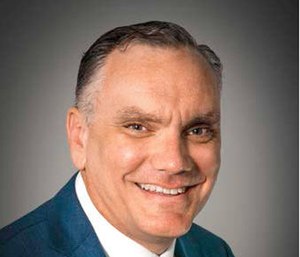 Seifarth has a background in both state and federal EMS leadership and has previously managed several comprehensive certification programs.
"Bill truly has a unique combination of experience and talent, making him the ideal individual to serve as the National Registry's fifth executive director," National Registry Board of Directors chair Dr. Robert Swor said. "We are pleased to welcome Bill and look forward to having someone with his passion, genial temperament and knowledge to help further our goal of providing National Registry Certification for every EMS provider in the country."
Interim executive director Drew Dawson said he has "long admired Bill's professionalism, work ethic and knowledge of EMS."
"I cannot think of anyone better suited for leading the National Registry's mission alongside the Board of Directors. I am confident leaving this fine organization in his capable hands," Dawson said.
Seifarth most recently oversaw certifications for sonographers and physicians at Inteleos, a global, non-profit healthcare certification organization. He also had statewide oversight of EMS personnel education and licensing at the Maryland Institute for EMS Systems for 13 years.
"I am honored to serve the National Registry as its new executive director, helping to fulfill its mission as the Nation's EMS Certification organization," Seifarth said. "I look forward to collaborating with the Board of Directors, staff and constituents as we collectively progress toward our shared goal of advancing the EMS profession."