Pa. ambulance service donates rig to Honduras town
The Cetronia Ambulance Corps rig is "a wish come true and an answered prayer" for the town of Valleciilo, Honduras, an official said
---
By Jessie Forand
ALLENTOWN, Pa. — A donated ambulance from the Cetronia Ambulance Corps in Allentow will assist rescue workers in Honduras serve the needs of their community.
WFMZ reported that the ambulance reached its destination in Valleciilo, Honduras, through the Food for the Poor organization and its in-county partner, CEPUDO.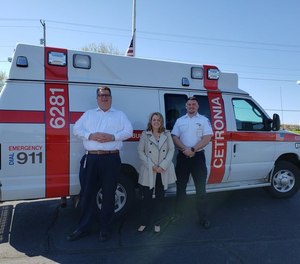 "Your donation is something the people in Vallecillo always wanted and never thought they were going to get, for them this is a wish come true and an answered prayer," CEPUDO President Linda Coello said.
Cetronia Ambulance Corps CEO Robert F. Mateff Sr. said those working in the organization, also a nonprofit, understand the value of generosity.
"Just seeing the picture of our vehicle in its new home makes us proud since we know the mission is the same as ours. We hope it helps save just as many lives as it did for us in Lehigh Valley," he said.