Auditor: Chicago FD needs stronger policies against sexual harassment, race discrimination
The inspector general's report found more than half of female employees and 87% of Black employees surveyed reported harassment or discrimination
---
John Byrne
Chicago Tribune
CHICAGO — The Chicago Fire Department needs to put in place stronger policies to deal with the sexual harassment and racial discrimination that have long dogged the agency, the city's watchdog found in a report released Wednesday.
Inspector General Joseph Ferguson's audit notes the overwhelmingly male and white department's history of mistreatment of minorities and women.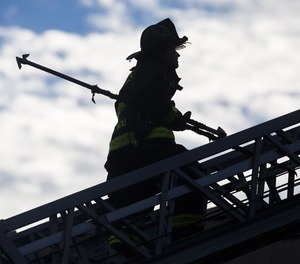 While the Fire Department's anti-discrimination policies "comply with baseline federal, state, and local laws, the policies themselves, as well as the complaint process and training used to enforce and promote them, are insufficient to meet the environmental challenges posed by a command and control emergency service operation like CFD," Ferguson's audit reads in part.
Of 45 female employees of the department who responded to a workplace survey Ferguson's office conducted, 26 reported experiencing sexual harassment.
"Women are treated like garbage. Period," one respondent said in the survey. "I see it every single day at work. And this survey is going to get buried and nothing will be done, but the City can feel good because they 'did something.'"
Of 285 overall respondents, 132 reported experiencing racial discrimination. Twenty-eight out of 32 Black respondents reported racial discrimination.
One respondent said that numerous times they had heard and been called racial slurs. A lieutenant also called the respondent early in their career a "Crybaby Minority" and "On other occasions I was called the 'Affirmative Action' employee."
For the most part, the Fire Department agreed to make changes recommended by Ferguson's office, according to the report.
The department will create written guidelines for referring discrimination and sexual harassment complaints to be addressed, and will train its investigators on how to interview employees who've experienced workplace trauma, according to the report.
Firefighters and paramedics will be trained on discrimination and sexual harassment issues in a way tailored to the unique firehouse work situation, where men and women live together on 24-hour shifts.
And the department will seek funding for the creation of a diversity, equity and inclusion officer in its 2022 budget.
With Commissioner Richard Ford II taking his mandatory retirement this month, Mayor Lori Lightfoot's administration is looking for a new fire commissioner. The Fire Department declined Ferguson's recommendation to commit to a "strategic approach" to addressing the issues raised by Ferguson, saying the next commissioner should have a role in setting such policy.
Fire Department spokesman Larry Langford said the department looks forward "to including (the report's) recommendations as appropriate into our ongoing programs."
"The Chicago Fire Department cooperated fully with the Inspector General's investigation and appreciates their well-taken feedback," Langford said in a statement. "CFD always strives to foster an environment that ensures fair and equal treatment of all department members regardless of gender identity, sexual orientation, race, or beliefs."
The Chicago Fire Department has long faced criticism for its treatment of women and minorities.
Five female paramedics filed a federal sexual harassment and gender discrimination lawsuit in 2018. They alleged they were groped, stalked and forced to endure repeated sexually explicit remarks from superiors, and that the city had failed to take steps to stop a pervasive culture of sexual harassment throughout the department's firehouses and facilities.
In 2016, the city agreed to pay $3.8 million to a group of African American women who as part of their hiring were forced to try to pass a Fire Department physical strength test that was unfair. Another group of women also filed a lawsuit alleging they were forced out of the fire academy by instructors who discriminated against them.
And the city paid $45 million to compensate thousands of African Americans who lost a shot at becoming a Chicago firefighter because of a discriminatory hiring test.
___
©2021 Chicago Tribune.
McClatchy-Tribune News Service