Dallas fire, police agencies suffer delays after ransomware attack
Due to the attack, Dallas-Fire Rescue had to resort to a rudimentary method of manual dispatching that relies on radio communication
---
By Sarah Roebuck
EMS1
DALLAS — A ransomware attack on the City of Dallas "significantly impacted" its fire-rescue and police agencies, causing mistakes and delays for service calls, leaders told the Dallas Morning News. 
On May 3, members of the city's Information and Technology Services department detected a cyber threat by Royal, a prolific ransomware targeting group, and immediately began working to isolate it.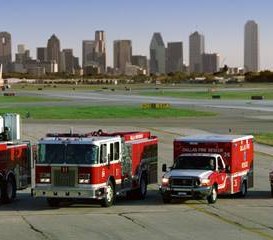 "[E]mployees have been hard at work to contain the issue and ensure continued service to our residents," City Manager T.C. Broadnax said a day after the ransomware was discovered. "For those departments affected, emergency plans prepared and practiced in advance are paying off."
Due to the attack, Dallas-Fire Rescue had to resort to a rudimentary method of manual dispatching that relies on radio communication, President of the Dallas Fire Fighters Association Jim McDade told the Dallas Morning News.
"We have a knack of just getting it done," McDade he told the outlet. "We're gonna get it done, we're gonna respond. Nobody's in danger."
In a written statement, Dallas Police Chief Eddie García said the department's operations have been "significantly impacted" by the outage.
As of Monday, the city was still experiencing outages due to the attack.