International Association of EMS Chiefs publishes position paper on vaccine priority
The paper urges elected officials to issue executive orders guaranteeing that EMS providers will be included in the first priority tier
---
By Laura French
WASHINGTON — The International Association of Emergency Medical Services Chiefs (IAEMSC) has published a position paper on COVID-19 vaccine prioritization for EMS providers, urging government leaders to ensure that EMS is included in the top priority tier for vaccination. 
The IAEMSC is requesting that elected officials issue appropriate executive orders that will guarantee EMS providers are in the first priority group, as recommended by the Centers for Disease Control (CDC) Advisory Committee on Immunization Practices (ACIP).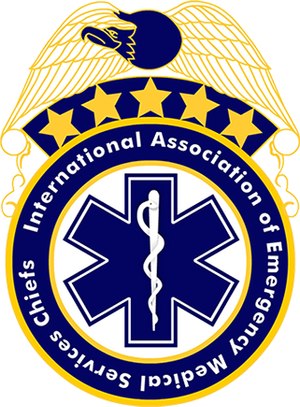 "It is the position of the IAEMSC Board that adoption and deployment of the vaccine, as recommended by ACIP, should be regarded as a directive and not a suggestion," the IAEMSC Board of Directors said in an emailed statement. "Protecting EMS responders is not only good medicine, but it helps to ensure that emergency response is sustained as well as to prevent a series of cascading failures that could imperil the healthcare and public safety ecosystem." 
The IAEMSC board is participating in policy and operational support engagements at the White House, Congressional committees, the Department of Health and Human Services, the Department of Homeland Security and the World Health Organization, as well as several state and local government forums, in order to promote EMS priority in COVID-19 vaccine distribution, according to an IAEMSC statement.