Texas medics respond to spike in K2-related calls
A spike in the use of the synthetic drug led to 53 people sickened since Friday
---
By Philip Jankowski
Austin American-Statesman
AUSTIN, Texas — A recent spike in medical calls to people having toxic reactions from the use of the synthetic drug K2 continued Tuesday.
Austin-Travis EMS had responded to 35 medical calls related to K2 as of Monday at 7 p.m. Since then, EMS has responded to 18 more, having treated a total of 53 people since Friday.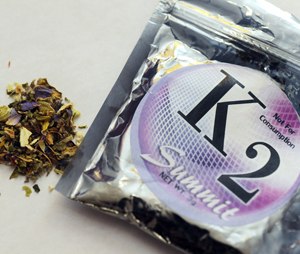 K2 is designed to mimic the narcotic effects of marijuana. Symptoms include violent behavior, paranoia, loss of consciousness and, in the recent rash of medical calls, paramedics have also seen dangerous low heart rates and low blood pressure.
Paramedics responded to most of the adverse reactions in the downtown corridor.
———
©2015 Austin American-Statesman, Texas