Community comes together to help injured paramedic
A local restaurant donated 15 percent of their proceeds to Rory Barros, who is currently hospitalized after being hit by a drunk driver
---
By EMS1 Staff
WACO, Texas — An injured paramedic's community is banding together to raise money for his medical bills.
KXXV reported that Rory Barros, an East Texas Medical Center paramedic, was critically injured when he was hit by a drunk driver on scene. Barros' left leg was fractured, his left knee was completely blown out and his left hip was severely injured. He is now in stable condition at the hospital.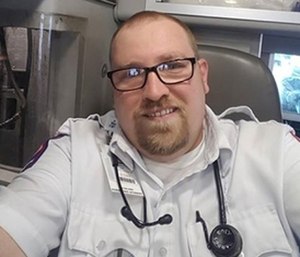 To help pay for medical costs, members of his community are holding events to raise money for Barros and his family. Local restaurant Bubba's 33 donated 15 percent of their profits Monday to the Barros family.
"First responders are really important to us. They are out there every day, every night, spending time away from their families to protect ours and to make sure we're healthy and we're safe after incidents," Bubba's 33 marketing manager Mark Shaw said. "So we really wanted to make sure that they knew they had the community's support also."
ETMC EMS Division Chief Dale Yates said Barros has had a few procedures performed already, but he has more to go.
"What we're looking for is progress every day. We've had progress every day and Rory is in good spirit," Chief Yates said. "So we will continue to go be with him and continue to be with him through the whole ordeal and then afterward."
A GoFundMe was created to help the Barros family as well, and has already exceeded the $10,000 goal.