Study: Bystanders willing to apply specialized dressings to wounds, open to learning
A study sponsored by the American Red Cross showed that bystanders are willing to stop severe bleeding by applying specialized dressings, and are willing to learn more
---
By EMS1 Staff
A new study co-sponsored by the American Red Cross and Craig Goolsby, MD, a member of the Red Cross Scientific Advisory Council, showed that bystanders are apt to provide wound dressings to stop severe bleeding.
The study, published in the March 2019 edition of Prehospital Emergency Care, included 360 layperson participants and divided them between four arms: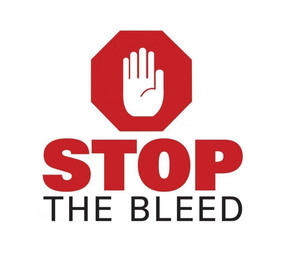 Plain gauze
Z-folded gauze
S-rolled gauze
Injectable sponge
Participants watched a video, practiced the hands-on application and given feedback.
At the conclusion of the study, 56% applied all of the dressings correctly, and 92% applied the injectable sponges correctly. As a result, the study concluded that Stop the Bleed programs should consider including injectable sponges in their kits and provide brief instructions on how to use them.