NY volunteer firefighters seek billing authority for ambulance calls
The state association said volunteer fire companies are the only providers of emergency medical services that are not allowed to bill users
---
Thomas J. Prohaska
The Buffalo News, N.Y.
BUFFALO, NY — The Firemen's Association of the State of New York said its top priority this year is legislation that would allow volunteer fire companies to bill for ambulance calls.
It will gather volunteer firefighters from across Western New York for a legislative outreach session on Sunday in Cambria.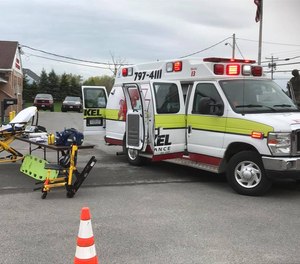 State Sen. Robert G. Ortt, R-North Tonawanda, and Assemblyman Michael J. Norris, R-Lockport, are scheduled to attend the event at noon in the Cambria Fire Company hall, 4631 Cambria-Wilson Road.
The state association said volunteer fire companies are the only providers of emergency medical services that are not allowed to bill users. The group has been pushshing for the legislation for several years.
Other issues on the group's agenda include improvements in disability benefits and cancer insurance coverage for volunteers.
———
©2019 The Buffalo News (Buffalo, N.Y.)
McClatchy-Tribune News Service