Video catches man vandalizing FDNY ambulances with swastikas
Surveillance footage shows the man drawing swastikas on an ambulance and walking away
---
By EMS1 Staff
NEW YORK — Surveillance footage captured a man drawing symbols of hate on FDNY ambulances.
ABC7 New York reported the video shows a man drawing a swastika, and added "NAZI pigs" next to it before adding another swastika and walking away.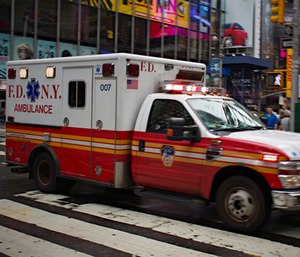 FDNY officials said the man vandalized four ambulances.
The department tweeted about the incident and is asking the public for help in finding the suspect.
Officials said they are continuing to search every ambulance carefully for more vandalism.