NASEMSO releases pediatric transport resource
NASEMSO developed the product resource to help EMS reference and compare products that ambulance industry manufacturers develop
---
By EMS1 Staff 
FALLS CHURCH, Va. — NASEMSO released the Pediatric Transport Products for Ground Ambulances, Version 2.
NASEMSO developed the product resource to help EMS providers reference and compare products from ambulance industry manufacturers designed to secure infants and children when transporting them via ambulance.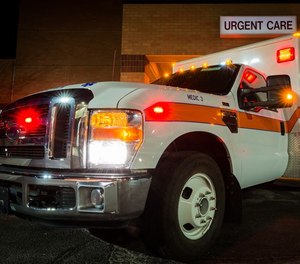 Just because the product is included in the report doesn't mean that it is endorsed by NASEMSO nor it is deemed safe, officials state.
NASEMSO hopes to fill the safety gap between the rigorous safety standards of automobiles and the safety standards set in place for the back of an ambulance by creating a comprehensive crash-testing project to determine the safety standards of pediatric transport products. The project will span over the next five years and NASEMSO officials urge EMS providers to use devices that are specifically designed for transporting children in ambulances.
According to the CDC, ambulances are 2.5 times more likely to be involved in a crash and approximately 1.6 million children between the ages of 0-13 are transported via emergency vehicles.
The Pediatric Transport Products for Ground Ambulances, V2 is available here.