Ariz. FD won't leave ambulances running at hospitals after 1 rig stolen 3 times
The Buckeye Valley Fire District is also considering adding a person to each crew to monitor the rig
---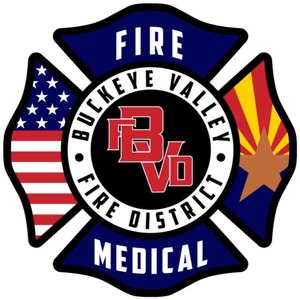 By Leila Merrill
EMS1
PHOENIX — After one of its ambulances was stolen for a third time in a few years, the Buckeye Valley Fire District is changing its current protocol of leaving the vehicles running at hospitals.
A Phoenix woman is facing charges after police said she stole the ambulance from outside Phoenix-based Banner Estrella Hospital in January, Arizona's Family reported.
"We're going to start turning off these rescues and locking these rescues. That's what we're going to have to do," said Sarah Mendoza, public information officer for Buckeye Valley Fire District.
She said the department is also considering having a two-person crew so that one person can monitor the ambulance at all times.