Texas air ambulance bill vetoed
The bill would have required air ambulance companies that operate subscription services to enter into reciprocity agreements
---
Gainesville Daily Register, Texas
GAINESVILLE, Texas — A bill filed by state Rep. Drew Springer, R-Muenster, requiring air ambulance companies to offer reciprocal services with other nearby air ambulances was vetoed over the weekend, according to the Texas Legislature's online records.
House Bill 463 would have required air ambulance companies that operate subscription services to enter into reciprocity agreements with other air ambulance companies that offer subscriptions in the same service area.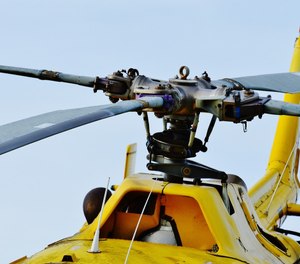 Subscription programs require members to pay a regular fee to guarantee they won't be charged extra beyond what their insurance covers for emergency air transport.
Gov. Greg Abbott vetoed the bill June 15. A statement from his office explained he believed the bill "would unnecessarily intrude into the operations of private businesses and could very well reduce the availability of products that protect rural Texans from expensive air ambulance bills."
"The author was understandably trying to help Texans, but this bill likely runs afoul of federal law and could have unintended consequences," the statement reads. "The Legislature and the federal government should find better ways to address the high costs of air ambulance services."
Springer issued a press release Wednesday, June 19, saying he was disappointed with the veto.
"I filed HB 463 because a constituent of (House District) 68 once received an air ambulance bill for over $50,000 despite having an air ambulance membership," Springer said in the statement. "However, as the constituent found out, many of these memberships do not make it clear that an air ambulance from a different provider may be dispatched, leaving a person who needed this emergency service with a hefty bill."
Springer pointed to a recent federal report showing median prices doubling to about $30,000 per helicopter medical transport during 2010-2014. Montana passed similar legislation in 2017 "and still has vibrant air ambulance services with subscription services," he added.
Vote records maintained by BillTrack50.com show the bill passed overwhelmingly in both the Texas House and the state Senate.
———
©2019 the Gainesville Daily Register (Gainesville, Texas)
McClatchy-Tribune News Service