Air medical association asks Congress for $816M in funding, CMS changes
The Association of Air Medical Services is seeking federal funding to help air ambulance providers recoup lost revenue during the COVID-19 pandemic
---
By Laura French
ALEXANDRIA, Va. — The Association of Air Medical Services (AAMS) has issued a letter to Congress requesting nearly $816 million in funding to aid air ambulance providers impacted by the COVID-19 pandemic. 
The association wrote in a statement that air ambulance providers are seeing an average 40% loss in patient volume, which is anticipated to continue over the next six months.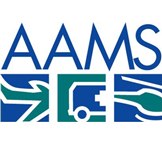 The AAMS is also asking Congress to direct the Centers for Medicare and Medicaid Services to implement a temporary 65% increase in the Medicare Fee Schedule for rotor and fixed-wing air ambulances, in order to recoup lost compensation caused by many patients losing employer-based health coverage. 
"Emergency air medical transport services are experiencing a significant threat to the sustainability of air ambulances across the United States; this includes both rural and urban, for-profit and non-profit operations," states the letter addressed to Senate Majority Leader Mitch McConnell and Senate Minority Leader Chuck Schumer. "While some services are experiencing a surge in transport volume due to the increased need for transport of COVID-19 patients, the majority are experiencing a significant drop in volume due to mandatory stay-at-home orders and statewide bans on non-essential travel and work. In addition to that loss in volume, the patients that do require transport are increasingly uninsured or underinsured." 
The AAMS requested that the $815.92 million in funding be distributed through Public Health and Social Service Emergency Fund grants specifically for air ambulance providers. 
"To date, air ambulances have already transported over a thousand COVID-19 infected patients, while continuing to maintain our readiness and response to the continuing emergency medical needs of the communities we serve," the letter states. "Regardless of location, air ambulance have to ensure that they maintain an uninterrupted readiness to respond, and must prepare for the imminent possibility that this pandemic will spread to under-resourced rural communities." 
Read the full letter below: