AFG awards: When is an EHP review required?
You must complete an Environmental and Historical Preservation review for AFG awards to ensure reimbursement
---
By Jerry Brant, EMS1 Contributor
Recently, we have received several calls and emails from departments inquiring if their AFG award requires them to go through an Environmental and Historic Preservation Review. One department received an award for an in-station breathing air compressor and cannot access their funding because an EHP Review has not been completed and submitted to FEMA. Even though this sounds like a simple project, it has the potential to impact the environment and your building, and as such, a review is mandatory.
All modifications to facility activities and any renovation to facilities that would qualify as a modification to facilities supporting activities under training, equipment, PPE or wellness and fitness categories will require an EHP Review. Some equipment activities will require an EHP Review as well. Such activities include, but are not limited to, the installation of: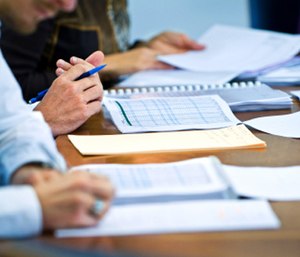 Air compressor/fill station/cascade system (fixed) for filling SCBA
Air quality systems
Alarm/alerting systems
Antennas
Generators (fixed)
Sprinklers
Vehicle exhaust systems (fixed)
Washer/dryer/extractors
Read the full article on EMSGrantsHelp.com
About the author
Jerry Brant is a senior grant consultant and grant writer with FireGrantsHelp and EMSGrantsHelp. He has 46 years of experience as a volunteer firefighter in West-Central Pennsylvania. He is a life member of the Hope Fire Company of Northern Cambria, where he served as chief for 15 years. He is an active member of the Patton Fire Company 1 and serves as safety officer. Jerry graduated from Saint Francis University with a bachelor's degree in political science. In 2003 he was awarded a James A Johnson Fellowship by the FannieMae Foundation for his accomplishments in community development. He has successfully written more than $70 million in grant applications. Jerry can be reached at Jerry.Brant@FireGrantsHelp.com.