Rushed to the market, or backed by science?
Readers weigh in on whether they will get a COVID-19 vaccine
---
The CDC has told states to prepare to begin COVID-19 vaccination as early as November 1.
To better understand EMS agency vaccination mandates and provider practices, and how these might impact COVID-19 vaccination amongst frontline personnel, we surveyed EMS providers, supervisors and chiefs. More than 500 AEMTs, EMTs, paramedics, chiefs and medical first responders completed the survey. Their responses provided insights into EMS vaccination policies, practices and perceptions in regards to influenza and COVID-19 vaccination.
[Read the results: Survey: Will EMS providers get vaccinated against COVID-19?]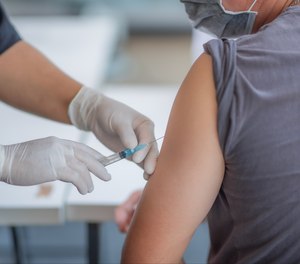 The responses were mixed, but one takeaway was clear: vaccination is largely voluntary among EMS providers. Just 24% of respondents noted their agency mandates influenza vaccination for frontline personnel. Of those, 83% noted there are either religious or health exemptions (or both) to their mandate, signifying most vaccinated EMS personnel are opting into their vaccines.
The topic of COVID-19 vaccination has been widely debated on social media as well. Following are some of the comments we've received through Facebook, polls, and a survey of readers. Where do you stand? Do you feel obligated to get vaccinated against COVID-19 as a first responder? Will you get a COVID-19 vaccine when one becomes available? Check out the comments below and weigh in by filling out this short form.  
Readers respond: Will you get vaccinated against COVID-19?
Readers' responses to the questions: Are you ethically obligated to get vaccinated for COVID-19? Will you get vaccinated?
"Yes, the first thing we are taught is to do no harm." — Martin Grillo
"Not ethically bound, but will get vaccinated when I feel confident with approval by scientists and epidemiologists that the vaccine has met all criteria for testing and not by a politician." — Melissa Mason
"I do not feel ethically obligated to get the vaccine. I will not be taking the the vaccine for a couple of years because I do not trust that it will be problem free." — David Winkles
"I feel obligated IF the vaccine goes through the stringent approval process and trials. I'll only be vaccinated if I feel comfortable with the trials and results." — Paul Bowling
"Yes, to protect patients, students, and myself and so I can remain healthy to keep working both in providing patient care and EMS education" — Michael Freeman
"I do not feel obligated. I will not be vaccinated until the vaccine has undergone at least 5 years of trials, as it takes at least that long to develop a viable vaccine worthy to be on the market. Rushed things end in disaster." — Amanda Langham
"No I do not feel obligated to get a vaccine for COVID. No I will not be getting a vaccine. I do not feel this vaccination has been tested properly, and has been rushed for political reasons." — Larry Swander
"If there are five vaccines and we're not sure which one is effective I'll take all five. Being more afraid of vaccines than a novel corona virus with multi-organ pathology isn't rational." — Steve Whitehead
"If you have a choice be glad. Many of us will be given the option to be employed or not." — JW Wernecke
"The real reason? We all had time to watch I Am Legend at work." — Mike Weller
"I feel obligated, but I'm definitely not happy about it." — Matt H.
"I haven't had any vaccines in years and do not plan to get any now. I will let nature do its job and allow my body to build up immunity on its own." — John Fischer
"Yes. We have a duty to promote good health in the communities we serve and setting the example. Getting appropriate vaccines and wearing PPE even when it becomes tiresome is a part of enhancing the health of the communities we serve." — Chris Williams
"I have no faith in a rushed through vaccination. I'll pass, thank you." — Denise Westcott
"After a year of people getting it and not having issues, sure" — Brenda Morrissey
"Not gonna be a first round Guinea Pig... On something rushed to market. Not when something is so low risk for me." — Todd Semko
"I dont even get the flu shot, and after 7 years of people breathing on me in the box...I think ill take my chances without it" — Jessica Blackwell
"LoL look at the difference
Paramedics: okay, sure. As long as it's backed by sound medicine
Boomers/EMTs/vollys/ FF: NO WAY, conspiracy!" — Danny Hofstedt
"Well, a lot of us have had COVID already soo.... 🤷🏻‍♂️"   — Jason Greene
"I'll check the science. Probably would." — Jim Steffen
"I have no problem getting the vaccine IF it is studied completely, correctly and not rushed for political reasons." — John Dix
"Too many conspiracy theories believed even by people who should know better." — Jake Sanders
"Why. Already tested positive and was sick with it for 3 weeks. What can the vaccine do that catching it naturally couldn't do? 🤨 " — Zach Briggs
"Nope not going to get something that is being rushed for someone political gain. Something that hasn't been through phase 3 and being approved is a receipt for disaster." — Dylan J. Wertman
"I'd be ambivalent to say the least about being one of the first people to get the vaccination... however, serious long lasting side effects are so remote compared to say..... getting covid and dying.
"You can't be a medical professional and anti-vax.
Don't want to be first? That's fine. But understand inoculation and how it works if you're going to work in this field.
The most likely worst scenario you get a mild immune response and an ineffective vaccination." — Colin J. Williams
"No, we're not obligated to take any medication. Our patients have the right of refusal, so do we. Let congress and the pharmaceutical execs go first and let's see what happens." — Scott Davis
Read next: Operation Warp Speed – boldly going where no mass inoculation has gone before