Clinical scenario: Patient with facial trauma
You are dispatched to a report of a male patient involved in a bicycle accident
---
Rescue 7, Engine 2, respond Code 3 to the intersection of Maple and Division. Multiple callers are reporting a cyclist struck by a vehicle at that location.
You arrive on scene where law enforcement is already maintaining manual stabilization of the patient's head and neck. According to the first arriving officer, witnesses state that the patient was riding his bicycle through the intersection when a mid-size SUV ran a red light and struck him broadside. The patient was not wearing a helmet or other protective gear. He was thrown approximately 10 feet and landed face down.
When officers arrived, they rolled the patient over and positioned his airway manually. The patient has no identification or medical alert tags.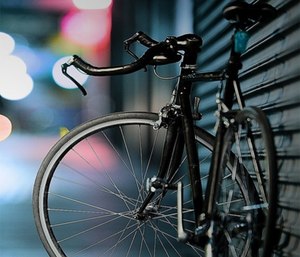 You approach the patient and hear gurgling respirations. He appears unresponsive and has obvious facial trauma including extensive soft-tissue bruising and lacerations. He also has multiple abrasions to the front of his torso and legs. You feel for a radial pulse and feel a weak, rapid pulse around 120 beats per minute.
What are the next steps in your assessment? Consider the following questions:
What are your treatment priorities?
What may complicate your treatment of this patient?
What are some strategies which may improve your care of this patient?
Post your answers in the comments and view the solution for this scenario.