Alternate destinations: Engaging freestanding emergency department partners
MCHD achieves 250% increase in FSED transports, a sustained change that benefits all stakeholders
---
The utilization of alternative destinations for patients has been a relevant topic of discussion for several years now for EMS agencies. The CMS initiation of ET3 was a catalyst for this discussion once again last year. While not every EMS agency has the ability to participate in the ET3 model, many agencies do have freestanding emergency departments (FSEDs) within their response area that are well established in the community.
There are two variations in FSEDs; hospital outpatient departments (HOPD) and independent freestanding emergency centers (IFECs). The HOPDs are typically owned and operated by a larger hospital within that region and must follow the same rules and regulations of CMS and EMTALA. Individuals or private business entities typically own IFECs and are not bound by CMS rules, as HOPDs are.
By improving relationships with our HOPD partners, Montgomery County Hospital District (MCHD) has increased transport volume to these facilities.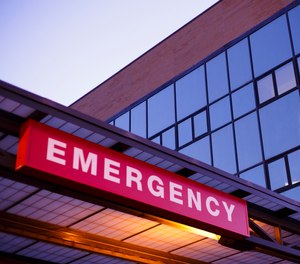 In January of 2020, before the COVID-19 pandemic, we decided to make utilization of our FSED partners a project improvement focus. We knew that there were two obvious benefits to transporting patients to these facilities:
First, most of the FSEDs we utilized were in the remote regions of our county. By having our units in the outlying regions transport patients to these facilities, they would be able to stay in their community.
Second, we knew by reviewing our historical data that our turnaround times at FSEDs were almost half that of a traditional hospital ED. So, we would end up with an ability to better cover our outlying area and decrease the unit hour utilizations of the system.
These benefits would become even more valuable as the COVID-19 pandemic would affect our hospital systems.
Setting standardized transport criteria
At the time, we had eight HOPD facilities owned by three different hospital systems within the county. Our first step was to host a meeting with the medical directors and administration leadership of these facilities. Initially, we discussed our desire to increase transport volumes and standardization of universal transport criteria for the entire county. This standardization was essential for us to educate our staff and get their buy-in.
One of the main focuses was to create standard exclusion criteria for patients not advised for transport to these facilities. The exclusion criteria list included:
Time-sensitive emergencies
Psychiatric emergencies
Pregnancy
The second key factor was establishing the expectation that if a patient we transported were then admitted and transported to the main hospital – that would not be viewed as a failure of the system. Expecting the paramedics to predict hospital admission and then holding them accountable to that standard would lead to project failure.
In fact, the patient's ultimate admission was irrelevant, as long as they did not suffer from a time-sensitive emergency. In most cases, FSED patients see the physician quicker, receive faster imaging/lab values, quicker diagnosis, have shorter ED stays and receive priority bedding if admitted.
In this meeting, standard transport criteria were agreed upon by each hospital system. It was a success.
Identifying barriers to change
The next step was gaining buy-in from MCHD providers. We tasked our medical directors with selling the new plan during a continuing education session. Our staff was, overall, very receptive to the changes. Still, as we began monitoring the transport volumes to FSEDs, we only experienced little-to-moderate growth in transports to these alternative destinations.
To identify why we did not see a sizable increase in FSED transports, we created a survey for MCHD providers. The results revealed our providers felt uncomfortable by staff reception at the FSED locations. Fortunately, this was a hurdle we overcame with an open and honest discussion with all parties involved. These discussions led to better alignment of expectations for both our providers and the staff at the facilities. The survey also showed that our providers were comfortable with the new transport guidelines and the care their patients were receiving at the FSEDs.
Now, a year into the project of increasing our volume to FSEDs, we have seen a 250% increase in FSED transports. This increase has been a sustained change for our system. The work we put into this system has also proven valuable during the COVID-19 pandemic. Being able to ease overcrowding takes stress from the main hospital emergency departments and ensures patients get the best care possible. The shorter turnaround times at FSEDs have also allowed us to get our units back in service quicker to serve our community better. Overall, the increased utilization of these facilities has been and will continue to be an invaluable resource for MCHD.