Police: La. man who stole ambulance claimed he was going to Japan
Rory Guidry allegedly told police he stole the ambulance in an effort to get to the airport to fly to Japan
---
The Advocate
ST. CHARLES PARISH, La. — A Golden Meadow man stole an ambulance from a Cut Off hospital and drove it to St. Charles Parish before he was caught on Friday night, according to the Lafourche Parish Sheriff's Office.
When 33-year-old Rory Guidry was questioned about the theft, he admitted to it and said he planned to drive to the Kenner airport and sneak on to a plane to Japan, according to a sheriff's office report.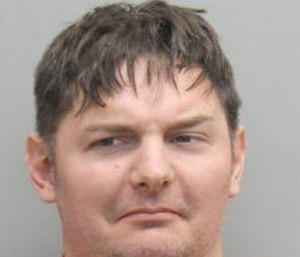 Deputies said Guidry stole the ambulance from Lady of the Sea Hospital around 10:45 p.m. Friday.
Guidry was booked in the Lafourche Parish Detention Center on theft of a motor vehicle. His bond is set at $50,000.
McClatchy-Tribune News Service