Baltimore man steals ambulance, claims he was having a heart attack
While medics were inside a residence, a 38-year-old man got reportedly stole the rig to drive himself to the hospital
---
By Rachel Engel
BALTIMORE — A man who allegedly stole a city ambulance told police he was driving to the hospital because he was having a heart attack.
While emergency responders were working inside a residence, police report that a man got inside the still-running Baltimore City Fire Department ambulance and drove away, NBC News reported.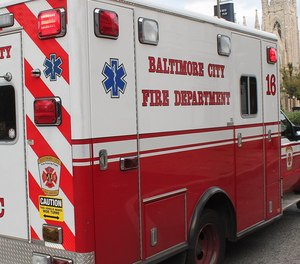 Police stopped the ambulance near MedStar Harbor Hospital and took him into custody.
The man reportedly told officers that he was having a heart attack and took the rig to drive to the hospital.
No charges were reported.