'I literally could not afford to work as a paramedic'
Paramedic-turned-Uber Eats-driver shares salary, childcare challenges
---
By Jessie Forand
LOS ANGELES — As the COVID-19 pandemic ripped through the country, Paramedic Phoebe Cohen made the tough decision to leave EMS.
"I literally could not afford to work as a paramedic," Cohen told Marketplace, "I was literally working to pay the babysitter."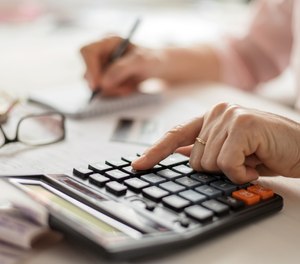 She was one of many who made the tough choice, according to U.S. Bureau of Labor Statistics; the volume of women in the workforce is just 56.2%.
Cohen created an illustrated piece for The Nib highlighting this struggle. She now delivers for Uber Eats, her son in the back seat.
"I am suffering, my career is suffering, but I have my own car. I can do this," Cohen said
The breaking point came when Cohen said she was unable to make ends meet in her profession.
"In the area I'm in — I'm in a pretty rural area — paramedics make about $17 an hour and the babysitters make $15 an hour. So, I was literally working to pay the babysitter and whatever $2 an hour net income I was making, of course, went to gas or to coffee or whatever," she said.
Cohen described feeling "sadness and frustration" with not advancing in her chosen field, lacking retirement savings and the like.
Childcare is a big piece of the puzzle, she said. It would take "some sort of 24-hour, seven-day-a-week childcare," for her to return to EMS. Her son has Autism, which makes finding the right care options more difficult.
 "An entire generation of women is getting locked out of the middle class. It has to be addressed and dealt with," Cohen said.