St. Louis officials look to Denver model for public safety reform
Denver's Support Team Assisted Response program pairs police officers with mental health professionals for some 911 responses
---
Erin Heffernan
St. Louis Post-Dispatch
ST. LOUIS — Mayor Tishaura O. Jones and U.S. Rep. Cori Bush traveled to Denver this week to study a public safety program that sends mental health professionals to some 911 calls without officers accompanying them. Jones and Bush said Friday that Denver's Support Team Assisted Response, or STAR, program could be a model for St. Louis and other metro police departments.
"I talk a lot about connecting the right resource to the right call because our police are exhausted," Jones said during a press briefing from Denver on Friday. "And that's exactly what STAR does." St. Louis launched a similar program in January using $860,000 approved under previous Mayor Lyda Krewson. As part of the effort, St. Louis officers accompany mental health professionals in responding to some 911 calls. Other emergency calls go straight to mental health workers with Behavioral Health Response, but police also respond on higher level calls to ensure they're safe.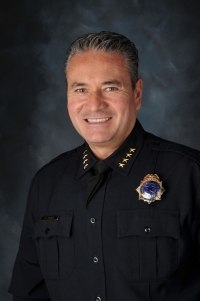 Denver's initiative differs in that it eliminates the police response to a call or having officers as backup. "The goal of the program was to get a better outcome for these calls," Denver police Chief Paul Pazen told the Post-Dispatch on Friday. "This is not a 'defund the police' type of program. This is an 'and' to police, not an 'or.' This is enhancing the type of responses to get a better outcomes and free up emergency services and law enforcement."
STAR launched last year as a pilot program after years of discussions and was loosely based on a similar effort that's been operating for more than 30 years in Eugene, Oregon, known as CAHOOTS. STAR covers a 6-square-mile section of central Denver. Two-person STAR teams, made up of a mental health professional and a paramedic, take calls in a designated STAR van on weekdays for eight-hour shifts.
In its first year, the program responded to 1,351 calls and never had to request backup from Denver police, according to Mayor Jones' office. A Denver report on the program's first six months estimated just under 3% of 911 calls were eligible for STAR. Eligible calls are ones that are nonviolent and include trespassing, welfare checks, suicidal people, intoxicated people, indecent exposure and syringe disposal.
Pazen said the city is planning to expand the coverage area and make it operate for more hours seven days a week after its initial success, which has been covered as an example of innovative policing in several national media outlets. The chief, however, emphasized that other Denver programs were an important part of its success.
Since 2016, the department has run a co-responder program – similar to what St. Louis launched in January – that has mental health professionals accompany police officers on calls that could turn dangerous, such as cases where someone might be armed. And last summer, the department launched its Outreach Case Coordinator program that employs seven case managers who follow up with people who contact police for mental health or other nonviolent calls. The coordinators help them find long-term help including jobs, housing and health care, Pazen said.
"The STAR program has gotten most of the attention and it's been successful, the follow-up is just as impactful if you want to have long-term results," he said.
Pazen said officers in his department embraced STAR. In its first six months, about 35% of STAR calls came from police calling the team to incidents after determining their resources would be a better fit. Unlike St. Louis, however, Denver had a special funding source that provided the $200,000 needed to cover STAR's first six months. In November 2018, Denver voters approved a 0.25% sales tax to create a fund specifically for behavioral health services in the city.
Jones said that even without a similar tax, she is working to identify funding that could support similar efforts in St. Louis. "I think we can take a strong look at our budget to find the money to do this," Jones said. U.S. Rep. Bush said federal funding should also be part of supporting similar programs across the country. Toward that aim, she's filed legislation seeking to set aside $10 billion for public safety reforms. "One thing that we heard over and over again was that these programs that they have rolling here are not receiving any federal funds, so on the federal side, we have to step up," she said.
Bush, a Democrat and former Ferguson activist who became Missouri's first Black female member of Congress in November, filed the People's Response Act on Monday, which would establish a new federal agency within the U.S. Department of Health and Human Services tasked with treating crimes such as gun violence and drug abuse as public health concerns.
Jones and Bush also toured Denver's city-sanctioned homeless encampments, known as Safe Outdoor Spaces, during their trip. Jones' administration has proposed dedicating $2 million in federal pandemic aid money to create similar encampments in St. Louis. "Too often our response to people undergoing a mental health crisis or who are battling substance abuse disorders is putting them out on the streets or throwing them in jail," Bush said. "As someone who has been unhoused and who has worked in mental health services as a nurse, I know our communities deserve better."
___
(c)2021 the St. Louis Post-Dispatch
McClatchy-Tribune News Service