Fla. EMTs rescue missing girl
The Escambia County EMTs responding to a call about heat stress recognized the patient from a missing persons notice
---
By Laura French
ESCAMBIA COUNTY, Fla. — A pair of Florida EMTs rescued a missing girl last week after recognizing her from a missing persons announcement while treating her.
Escambia County EMTs Courtney Kocon and Andre Thompson responded to a call about someone suffering from heat stress when they found the 14-year-old with an adult man, according to the Pensacola News Journal. The 911 call had been made by another person who noticed that the girl seemed to be in distress.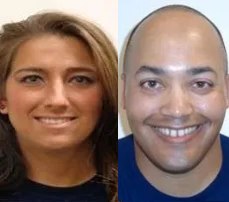 Kocon recognized the girl from a photo on the Escambia County Sheriff's Office Facebook page, which listed her as an endangered runaway. Kocon managed to whisper to Thompson that she recognized the teen, and the two worked to keep her separated from the man and keep them both at the scene until deputies arrived. 
The man, Samuel Mullen, 18, was arrested and charged with lewd and lascivious behavior. According to an arrest report, he had met the girl online and was a suspect in two other sexual offense cases.
The EMTs kept the girl safe in their ambulance until she was reunited with her family.