Shortage of EMTs, paramedics force Mich. EMS agencies to get creative
Industry officials around the state are looking at ways to encourage recruitment and retention of emergency service workers
---
By EMS1 Staff
GRAND RAPIDS, Mich. — A statewide shortage of emergency services personnel is forcing agencies to look for new ways of recruiting and retaining talent.
The Livingston Daily reported that ambulance services around Michigan are working to close the gap between the number of calls that need a response and the number of people available to respond.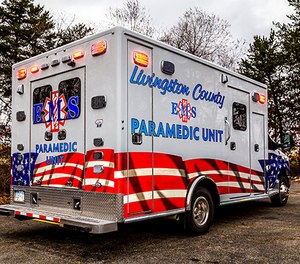 Low wages, long hours hurting the industry
Matthew Potter, a 23-year-old EMT and paramedic student in Grand Rapids, believes pay is a big reason agencies are unable to recruit and retain people.
"I think the pay is a big reason there's this big shortage in EMS," he said. "So a lot of people are using this as a stepping stone to go into nursing, or becoming a physician's assistant or nurse practitioner."
The average pay for an EMT in Michigan was $15.56 an hour as of May 2017.
Agencies turning to career advancement, pay increases to attract talent
Acknowledging the limitations and working around them is crucial for state industry officials to keep the shortage from becoming deeper.
Matthew Rose, public information officer for Emergent Health Partners, an Ann Arbor-based nonprofit ambulance and health transportation services provider, said it's a challenge that must be met.
"As a whole, we've seen the trade industry – paramedics and EMTs are classified in the trade industry – we've a dip (in employment)," he said. "If you look all around, there's a shortage of people that are going into the trades. We see an average about five years, then a lot of them move on to become nurses or doctors."
In response to the high turnover rate, Livingston County's Board of Commissioners modified the pay scale for EMS employees for the first time in 20 years.
New paramedics in the county working 12-hour shifts can start at $17.87 an hour, up from $13.65 an hour.
"I'm trying to recruit paramedics to come here by starting them a little bit higher than the starting rate based on their experience," Jeff Boyd, Livingston County EMS director, said.
The county is also requiring any EMTs hired to become paramedics, while also providing a tuition reimbursement program, a draw for potential recruits.