Driver gets prison time in fatal ambulance crash
Jeffrey Gable was sentenced to at least six months in prison for his role in a 2016 non-emergency transport ambulance crash that killed a passenger and another driver
---
By EMS1 Staff
BERKS COUNTY, Pa. — The driver of a non-emergency transport ambulance was sentenced to at least six months in prison for a 2016 ambulance crash that resulted in two deaths.
Lancaster Online reported that Jeffrey Gable, 22, was given a plea deal that downgraded his two vehicular homicide charges to involuntary manslaughter, and President Judge Dennis Reinaker sentenced him to six to 23 months in prison and eight years of probation.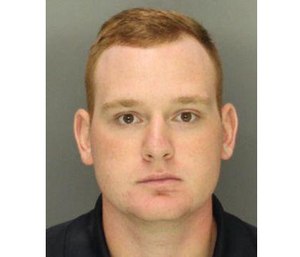 Gable was driving an ambulance with Doris Waltz and veered into opposing traffic, colliding head-on with another vehicle, which was driven by Jason Oswald.
Both Waltz and Oswald died in the crash.
"Never did I want to hurt anyone. My life has been about helping others," Gable said in court.
Reinaker said during the sentencing, which was attended by around 20 friends and family members of Waltz and Oswald, that it was a "very difficult case" for everyone involved.