Photo of the Week: Celebrating a perfect score and 30 years of service
This week's photo honors the work of National EMS in Georgia, which recently celebrated 30 years of service with a perfect CAAS renewal score
---
Calling all EMS photographers! EMS1 wants to see pictures of you in action or training. Submit a photo — it could be selected as our Photo of the Week! Be sure to include your name, department information and some background on the photo.
By EMS1 Staff
ROCKDALE COUNTY, Ga. — This week's photo highlights some good news for National EMS, who recently celebrated 30 years of service. The organization announced this week it had received a perfect renewal accreditation score from the Commission on the Accreditation of Ambulance Services (CAAS). 
"Our CAAS accreditation continually certifies to our communities that National EMS meets high standards of excellence and delivers excellent emergency response and patient care," said National EMS Vice President of Operations Huey Atkins. "The accreditation benchmarks our team with agencies across the country in all aspects of EMS operation and management. During our recent three-year evaluation, we received a perfect score from the onsite evaluation team – an achievement that we also received in 2016 and 2019."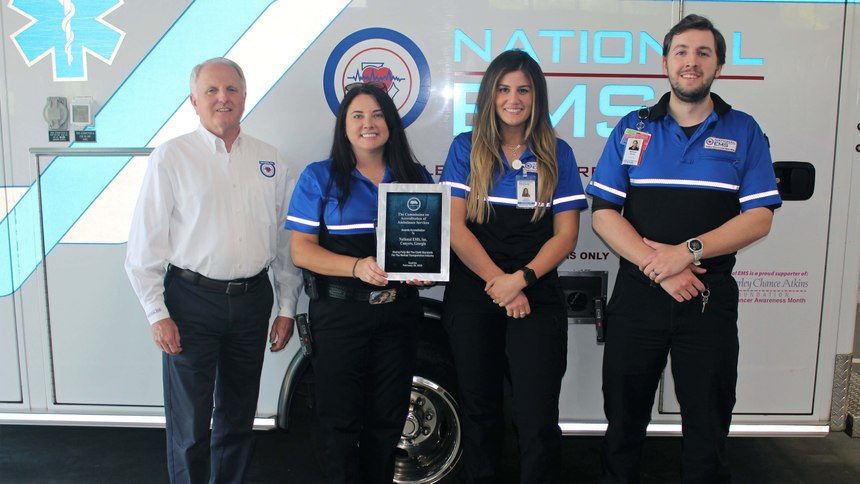 Do you have some good news to share? Snap a photo of something good happening in your organization and email us the details: editor@ems1.com.