Research analysis: Did a protocol change improve pediatric pain management?
A study published on pediatric opioid administration before and after a protocol change reveals little change in pain assessment or management
---
Recent positon statements on best practices of pain management in the prehospital setting from the National Association of EMS Physicians, the National Highway Traffic Safety Administration and Emergency Medical Services for Children have inspired some EMS agencies to modify their protocols for treating pediatric patients. 
The study, "Multicenter Evaluation of Prehospital Opioid Pain Management in Injured Children," evaluates Mecklenberg EMS Agency (Charlotte), Houston Fire Department and Milwaukee County EMS for 10 months prior to and 10 months after each agency changed their protocols to reflect the best practices recommended by NAEMSP, NHTSA and EMSC. 
Nearly 7,400 children were transported by all three agencies over the course of the study period, split equally before and after the changes. Of those transported, just under 6,600 pediatric transports met age and eligibility requirements to be included in the study. Both before and after the protocols changed, 18 percent of patients had a documented pain severity assessment.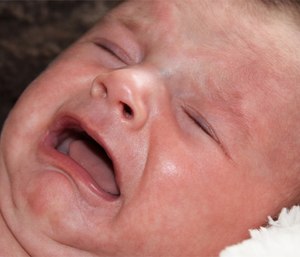 Of the patients that received a documented assessment, over 70 percent had moderate-to-severe pain (pain score greater than or equal to 4). However, only 15 percent of those patients received opioid analgesia prior to the protocol changes, while only 14 percent received opioids afterwards, a statistically insignificant change.
The authors conclude that pediatric patients with potential traumatic injuries "infrequently" receive opioids analgesia even when best practices have been implemented by the transporting agency and the patient has documentation of moderate-to-severe pain. 
Memorable quotes on pediatric pain assessment, management
Here are five memorable quotes from the research article:
"Each study EMS agency independently maintains their own pain management protocol development, training, implementation and monitoring, but each independent protocol is generally in-line with the same national best practice recommendations."
"Opioid treatment rates remained unchanged for all injured children regardless of pain severity as well as for injured children with documented moderate-to-severe pain."
"Only 18 percent of children transported with injury-related complaints had a documented pain assessment. These results suggest that either all agencies implemented current best practice recommendations poorly or that the current recommendations are insufficient to greatly improve the appropriate prehospital use of opioid analgesia in children."
"Although beyond the scope of this study, our results may also demonstrate the challenges of translating medical knowledge into actual clinical practice."
Key takeaways on improving pediatric pain management
Here are the key takeaways for EMS leaders.
1. Formal pain scores are rarely documented.
"If it's not in the patient care report it didn't happen" is an often-repeated concept both within and outside of the prehospital setting. While a lack of documentation may not reflect reality, it does reflect our interpretation of history for billing, quality assurance, legal or research purposes. 
2. Pediatric patients with potential traumatic injuries are inadequately receiving pain meds.
Overall, less than one in six patients complaining of moderate-to-severe pain is receiving opioid analgesia. While the proportion varies from two percent to 26 percent by agency, the lack of medications for pain control means there is a barrier to care, or more likely, more than one barrier that all three agencies have failed to account for. 
3. Dissemination does not equal implementation.
EMS is not immune to the fallibility of the "build it and they will come" concept. Particularly when applied to pediatric patients. Changing the behavior of providers often takes more than a single three to four-hour educational session (two agencies) and it definitely requires more than an email (one agency).
4. Null results in research can matter.
Results showing no change in behavior are often ignored by journals since they offer little in regard to new information and lack the appeal of statistically significant differences. That said, there is a growing trend to publish these null results when clinically relevant. In this case, the lack of a behavioral change even once the protocols changed is important from an operational perspective since it allows the agency to rethink the effectiveness of their protocol change roll out. 
Learn more about pain management
Read these EMS1 articles to learn more about pediatric patient assessment and pain management.