Ind. EMS agency sued over fall injury
The suit claims an EMT did not lift a man properly and dropped him, causing a broken shoulder that never healed properly
---
By EMS1 Staff 
MUNCIE, Ind. — The Delaware County EMS is fighting a lawsuit by the estate of a retired Muncie police officer which alleges his death was premature due to a fall he suffered at the hands of an EMT.
On Nov. 15, Jack L. Finchum's wife called EMS services requesting help to move him, the San Francisco Chronicle reports. According to the complaint, an EMT did not lift Finchum properly and dropped him, causing a broken shoulder that never healed properly.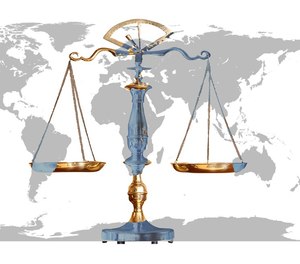 The lawsuit doesn't specify the damages involving Finchum, who died in January at the age of 76, but the lawsuit states that the broken shoulder never healed and caused him to die sooner than expected.  
Delaway County EMS' director Jason Rogers said that the litigation is now with the county's attorney.