How powerful EMS leaders can do more by delegating
One of the most debilitating characteristics of an underachieving leader is to be a micro manager; instead hire the right kind of people who can help you lead
---
By Jay Fitch, Ph.D.
It's hard to believe, but Sept. 4, 2014 marked the 10th anniversary of the death of James O. Page, who is often referenced as the father of modern EMS. In a more personal sense, he was my mentor, colleague and friend.
Jim served in many leadership roles throughout his career, including such diverse positions as EMS chief, fire chief, state EMS director, entrepreneur, and lawyer, which surprisingly doesn't even start to describe his unique characteristics as a leader.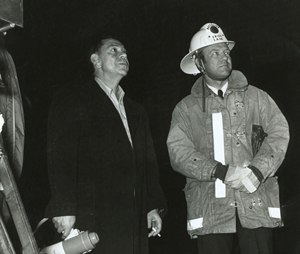 Jim had many lessons for developing leaders; delegation was just one. This may seem pretty mundane, but it allowed Jim to accomplish so much more than if he had done everything himself.
"What do you think we should do?"
One of the most debilitating characteristics of an underachieving leader is to be a micro manager, someone who constantly undermines his subordinates, questioning their choices while making decisions for them. It severely limits your ability to influence people beyond your direct sphere.
Jim was adept at hiring the right kind of people — in terms of ability, ambition, and values, and in spite of any job description — and figured he could train the rest.
So now, as you think about the efficiency of barking a command to your next-in-line, try this question instead, which may not be as efficient, but in the long term is more effective: "what do you think we should do?"
Jay Fitch is the founding partner at Fitch & Associates, which has provided leadership development and consulting for emergency services for more than three decades.