Handling underperforming employees in EMS
Implement a corrective plan which fixes underlying performance issues rather than repeating the cycle of disciplinary action
---
By Nathan Sweet, EMTP
We all face the truth, that we each have a certain set of responsibilities. Those will vary and change due to multiple variables, what does not change is that you do have responsibilities and so do those around you.
Maybe you live in a responsibility utopia, where everyone is meeting the needs of everyone and life is clicking right along. If that is you, please stop reading now and grab a cup of coffee and enjoy the bliss. For the rest, and the majority, I will venture to say that we do not live in such a utopia. So what do we do when we have employees that are irresponsible?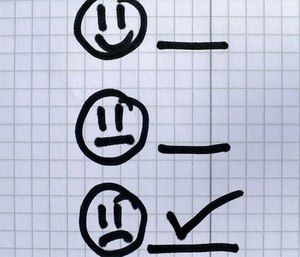 Congratulations folks, this is you! 
In a series by Andy Stanley called "Taking Responsibility for Your Life," he says that "whenever someone is irresponsible, someone else or a group of people have to come along and clean up that mess." Congratulations folks, this is you!
As a manager of people, it is your responsibility to deal with both performing and non-performing employees. Both deserve consequences for their actions – one should be rewarded the other corrected. 
Ensure underperforming employees can verbalize expectations 
So what to do with non-performing employees? There is no one way to deal with all situations, as what we may encounter varies. For instance, are we talking about poor driving, documentation, cleanliness, tardiness or all of the above?
Either way, once a non-performing employee has been identified, we must act quickly. Conversations are the best place to start; after all, there may be some underlying things that could be causing the issues, such as going through a divorce or a terminal illness with a loved one. This doesn't make irresponsibility OK, but it can surely aid in how you may help them going forward.
Don't allow them to give excuses or shift the blame either, ownership of where they are is important, but this may be the first time they are aware of it and that is why it must be handled quickly once recognized. In this conversation, expectations must be clearly identified, and some sort of acknowledgement needs to be expressed. Don't walk away with a thumbs-up response or head nod. They need to be able to verbalize the expectations back, make sure they know what is expected, or this quite possibly could be step one of many.
Follow up on corrective action frequently
Follow up on the conversation, and not just once. Take some time within a few weeks to sit down with them again, allow them to ask questions, give them feedback on if you have seen improvement or not. They need to know if they are doing better, and we need to tell them, praise correct actions and identify weaknesses.
If they seem to be getting bothered by repeated conversations, express to them the importance not only of taking responsibility, but also of their importance to you as a person.
Employee engagement may help 
For some, employee engagement may be the fix, but there will be other cases where this won't help. In these cases you must remain diligent in dealing with it. After all, if you don't, others will notice, and eventually others will repeat it.
Whatever your organization allows as a progressive step in dealing with these matters, I highly suggest that you include the employee in the discussion. They don't get to decide if it must be addressed or not, that is already set, but allow them to be a part of the discussion on what it will take to make the necessary corrections. Give them some ownership of the progress.
Of course it is easier to have a standard approach of level 1: counseling, level 2: oral reprimand, on up to termination. Easier if it is actually used that is, but are we focused on correcting action or just reacting to action? Our focus needs to be on correcting the action and root cause for why it occurred.
In the long term, to take a current employee and develop a plan of correction, which they are involved in the development of and which actually fixes the issues with positive outcomes is better for everyone than passing over the core issue and repeating the cycle of disciplinary action.
Put into action 
The process of dealing with non-performing employees doesn't have just one fix and often takes more than one mind to come up with the best plan of action. Above are just a few ideas to be able to discuss among your leadership team and then put into action when the time requires.
About the author
Nathan Sweet is director, Anderson County EMS, Tenn.