'Don't live in fear': Woman shot 4 times in Pulse nightclub shooting now an EMT
Amanda Grau believes becoming an EMT is her way of paying it forward after first responders treated her for multiple gunshot wounds
---
By Rachel Engel
ORLANDO — A woman who was shot four times during the Pulse nightclub shooting on June 12, 2016, is now an EMT, a nod to the care she received that night.
Amanda Grau had only been inside Pulse Nightclub for five minutes when she heard what sounded like fireworks, WTSP 10 reported.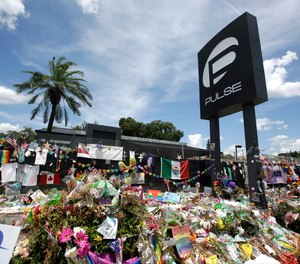 "I turned around and that's when I saw him with a gun," she said.
During the three-hour rampage, Grau was shot four times before she was able to crawl to safety as help arrived.
Her interaction with the first responders changed the trajectory of her life in more ways than one. After multiple surgeries and learning to walk again, Grau felt called to honor their impact on her.
"What better way to pay it forward than to become an EMT myself?" she said. "I was given a second chance and I'm not gonna waste it. I just wanna spread love and do good in the world and just help anybody that I can."
Grau is working towards becoming a paramedic and is grateful for every day.
"Don't live in fear. Live for today because tomorrow's not promised, that's for sure," she said. "Don't take life for granted. I count my blessings every day that I'm still here and I wish everybody else was, too."