Study: Opioids don't help chronic pain patients
A recent study found that other drugs or treatments may be more helpful for non-cancer pain
---
By EMS1 Staff
ONTARIO, Canada — A recent study found that opioids are overused and are not effective when it comes to chronic pain.
Researchers from McMaster University in Ontario found that opioids don't work well for many types of non-cancer pain, according to a recently published study.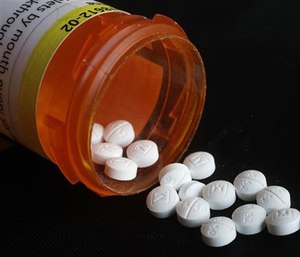 The study said other drugs and treatments, such as physical therapy and ice, may be more effective, but doctors simply raise the dosage of opioids when they fail to help the pain.
Medical groups support the use of opioids for pain associated with cancer, but doctors often prescribe the drugs for back pain, post-surgical pain and more.
"The effects of opioids on chronic pain are uncertain, whereas the harms found to be associated with prescription opioids include diversion, addiction, overdose, and death," researcher Jason Busse said.
The study said "opioids were associated with small improvements in pain, physical functioning and sleep quality; unimportant improvements in social functioning; and no improvements in emotional functioning" when compared with placebo.
"Compared with placebo, opioids were associated with increased vomiting, drowsiness, constipation, dizziness, nausea, dry mouth, and pruritus (itching)," researchers wrote.