Officials: Americans more likely to die from opioid overdose than in vehicle crash
The National Safety Council found that the odds of dying from an accidental opioid overdose were 1 in 96
---
By EMS1 Staff
WASHINGTON — The odds of dying from an accidental opioid overdose are greater than those of dying in a vehicle crash, according to a new report.
The National Safety Council analyzed preventable injury and fatality statistics from 2017 and found that the odds of a fatal opioid overdose were 1 in 96, and the odds of dying in a vehicle crash were 1 in 103.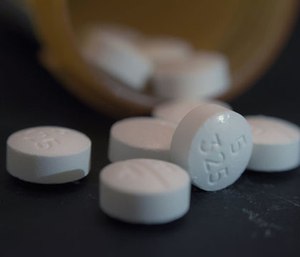 The NSC also found that the lifetime odds of dying from an opioid overdose were greater than the odds of dying from a fall, pedestrian incident, drowning and fire.
"Too many people still believe the opioid crisis is abstract and will not impact them. Many still do not see it as a major threat to them or their family," NSC Spokesperson Maureen Vogel said. "These data show the gravity of the crisis. We have known for some time that opioid overdose is an everyday killer, and these odds illustrate that in a very jarring way."
The NSC noted that the odds are statistical averages and do not necessarily reflect a particular person's chances of death from a particular cause, but that the "data really underscore the importance of knowing the biggest risks to our safety," according to Vogel.
"The Council calculates the Odds of Dying not to scare Americans but to empower them to make safer decisions and improve their chances of longevity," she said.