Ga. paramedic indicted for allegedly stealing morphine
Paramedic-EMT Michael Shane Hambrick stole the morphine, replaced it with liquid and reattached the tube using superglue
---
By EMS1 Staff 
CARNESVILLE, Ga. — Prosecutors recently filed an indictment against a Georgia paramedic, alleging he stole morphine meant for critically injured patients. 
According to WSAV 3, the filing alleges that Paramedic-EMT Michael Shane Hambrick stole the morphine, replaced it with liquid and reattached the tube using superglue. Prosecutors believe the crime happened while Hambrick worked with Franklin County EMS in September 2018.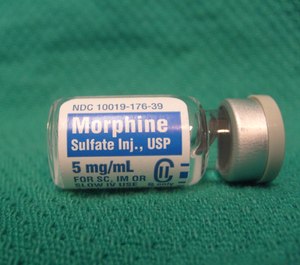 Court documents state that Hambrick accessed the morphine via a locked narcotics box in his supervisor's vehicle and used a syringe to remove the drug.