Medic's complaint prompts proposed change to Fla. county harassment policy
A county commissioner wants complainants to be able to appeal decisions after an EMS employee's harassment claim was dismissed
---
By EMS1 Staff
ESCAMBIA COUNTY, Fla. — A Florida county commissioner is backing a paramedic who claimed workplace retaliation by proposing changes to the county's employee harassment policy.
Escambia County Commissioner Jeff Bergosh submitted a proposal that would allow county employees to appeal decisions of harassment investigations, after Paramedic Matt Selover's complaint against a medical director was dismissed, according to the Pensacola News Journal.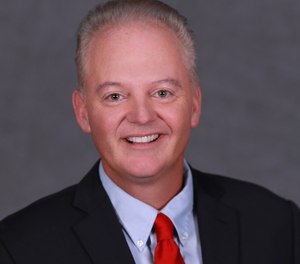 "In this case, (there was) this young man, multiple supervisors, multiple public safety directors, multiple administrators, and a big vacuum in leadership, and he just got lost in the shuffle," Bergosh said. "And I think he suffered some harassment. I just think he was treated very poorly, and we can't ever let that happen, no matter what."
Selover went to Bergosh in November, claiming he was facing retaliation over an earlier harassment complaint he had filed against Medical Director Dr. Rayme Edler.
The paramedic was restricted to working as an EMT and was ineligible to work overtime starting in May 2019. Currently, Selover is allowed to work overtime, but continues to work in an EMT capacity.
While Selover claims the restrictions are in retaliation for his harassment complaint, Edler said the complaint itself only came after Selover was investigated for allegedly encouraging a co-worker to cover up a HIPAA violation.
"(Selover's) complaint is retaliation because he knows that he did wrong, and this is a quick and immediate response on his part because he doesn't want to get in trouble," Edler was paraphrased as saying in the Escambia County EMS human resources department's report on Selover's case.
The department concluded that there was not enough evidence "to support Mr. Selover's claim that he was 'targeted' and 'bullied' by Dr. Edler."
After that conclusion and the alleged retaliation were brought to Bergosh's attention, the commissioner said he wanted to change the county's policy so that employees like Selover could appeal such decisions.
Bergosh also said Selover had provided him with documents he says show that the HIPAA investigation is not related to the medic's current working conditions. Recently-hired HR Director Jana Still responded to Bergosh, saying that Selover is not facing retaliation, but that his case may have been mishandled while the department was in a transition period.
"Due to the turnover, the report was never reviewed and approved by the (current) human resources director or county administrator," Still said in a memo.
Bergosh's proposal is set to be discussed at a meeting on Tuesday, Jan. 7.