NAEMT president begins 2-year term
Dennis Rowe said he is looking forward to addressing the national issues that are important to EMS providers
---
By EMS1 Staff
WASHINGTON — The new president of the National Association of Emergency Medical Technicians began his term at the beginning of the month. 
Dennis Rowe will serve two years as NAEMT president; he is also a corporate leader at Priority Ambulance.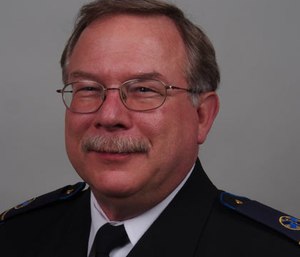 "At Priority Ambulance, we are honored to have industry leaders in our company who will help shape the future of emergency medical services," Priority Ambulance CEO Bryan Gibson said.
The NAEMT board serves more than 55,000 members nationwide; the president acts as CEO and oversees all aspects of the association's operations. 
"I am honored to be able to take this leadership role and assist NAEMT in its mission to be a unifying voice of advocacy for our profession," Rowe said. "By working with employees throughout Priority Ambulance's national network, I can offer perspective from diverse vantage points on issues that impact EMS professionals across the country. I look forward to addressing the national issues that are important to our employees and all EMS professionals."
As director of new business integration for Priority Ambulance, Rowe is part of the corporate team that designs and implements integration plans as new ambulance companies join the company's national network. 
Rowe also served as East Tennessee director of operations, managing ambulance transports and communications centers for Priority Ambulance. He was previously the trauma coordinator for the Level One Trauma Center at University of Tennessee Medical Center.