NYC medics' band, Bloodwork, releases debut video 'Beyond the Veil'
The metal band's music is described as haunting, gothic and fun to listen to
---
NEW YORK – "Beyond the Veil" is the debut music video from Bloodwork, the band started by two FDNY medics.
Rob Heins, one of the founders and bass player, has had a long career in EMS. "I started with New York City EMS in 1994 as an EMT," said Heins.
In 2003 Heins attended paramedic school with his ambulance partner and friend Bobby Santiago, who joined FDNY in 1999 after eight years as an EMT for a private ambulance company. "We both became national registry and New York State paramedics" Heins said.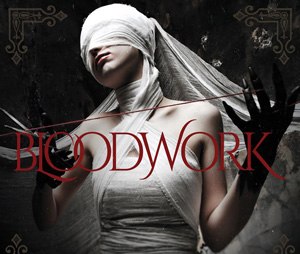 "We started our metal band together in 2005," Heins said. "But we just recently honed in our sound and style."
Elements of their lives as medics are in the "Beyond the Veil" video, which was filmed at Fort Totten, home of the FDNY training academy. Santiago is the Bloodwork drummer.
The album, also named "Beyond the Veil," and the video were produced by Heins and Santiago. "Our band has a haunting, gothic element to it," Heins said. "The songs, written by me and Bobby, are filled with great guitar solos, melodies and lyrics."
"Our music is universal, non-offensive and fun to listen to," Heins said.
Bloodwork won first place in the FDNY Battle of the Bands on the USS Intrepid in 2013. Heins and Santiago appreciate the support they receive from the EMS community at shows and on the band's Facebook page.
"Beyond the Veil" by Bloodwork is available for purchase on iTunes and Amazon.