FirstWatch launches ResilientFirst to improve EMS provider wellness
ResilientFirst is based on research showing the most effective way of insulating first responders from traumatic stress injuries is to increase their resilience
---
By EMS1 Staff
ORLANDO, Fla. — FirstWatch, creator of data-driven analytic products for emergency services, announced the launch of ResilientFirst, which uses artificial intelligence and a virtual coach to assist EMS providers with managing stress on the job.
The program was announced at FirstWatch's user group meeting during the annual Pinnacle EMS conference, held this year in Orlando, Florida.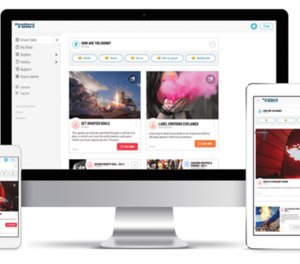 To use ResilientFirst, providers take a baseline survey, then complete a daily task using a smartphone or computer that helps measure improvement of resilience, grit and job satisfaction.
"Many of us at FirstWatch have seen the emotional toll that trauma can have on emergency services personnel, either through our own experiences or those of friends and colleagues," FirstWatch Founder and President Todd Stout said. "ResilientFirst will help prepare these dedicated professionals and prevent them from becoming additional victims to the traumatic scenes they witness every day."
The creation of ResilientFirst was based on research that proved the most effective way of insulating first responders from traumatic stress injuries is to increase their resilience.
"We deployed ResilientFirst on a volunteer basis to our five stations and had 94% participation," noted Chief Scott Ferguson of Murrieta Fire & Rescue in Southern California. "The feedback is clear – the program is working to develop resilience skills for individuals to understand and prevent trauma-related setbacks from depression, anxiety and PTSD.
For more information about ResilientFirst, email Mike Taigman at mtaigman@firstwatch.net.