Teddy Bear Project hopes to comfort kids during National EMS Weekend of Honor events
150 bears will be blessed before they head to Arlington this month for children who have lost parents in EMS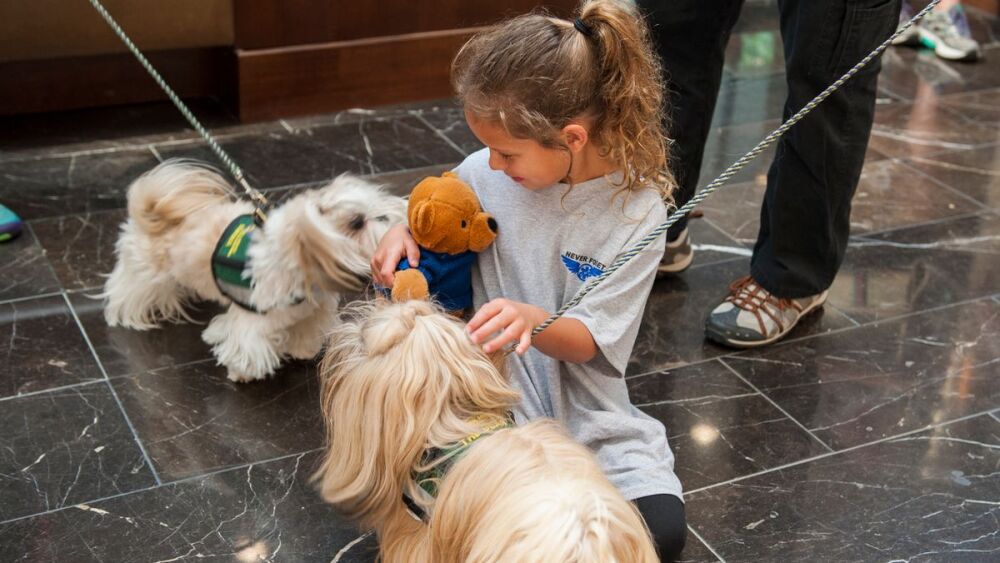 ARLINGTON, Va. — During this year's National Weekend of Honor, remembering fallen EMS and air medical personnel, children will once again be given teddy bears to hug as they honor parents they have lost.
Volunteers Greg and Brenda Wright, after attending the 2011 ceremony, volunteered at the National EMS Memorial Service gift shop. There, Brenda noticed a lack of items for children.
While helping out at a line-of-duty funeral in Missouri the following year, she decided to buy bears and knit sweaters for the kids. Later she spoke with the National EMS Memorial Service board about continuing this effort during the Weekend of Honor.
And the Teddy Bear Project was born.
Greg is an EMT and serves as commander of the Missouri EMS Funeral Response Team, while Brenda is a member of the Region 2 support staff.
This year, 150 bears will be blessed by the Shelbina United Methodist Church, to which the Wrights belong, then they'll head to Arlington, Va., where the weekend's events will take place July 23-25.
This year 144 fallen will be honored, including 48 from 2020, 24 from 2019 and 72 historical deaths. Last year's memorial was canceled because of the COVID-19 pandemic.
Related: National EMS Weekend of Honor Returns this year
The Wrights are among the many volunteers who make the annual event possible. Other organizations involved include the National EMS Memorial Bike Ride, National EMS Memorial Service and the National EMS Memorial Foundation.
See the National EMS Memorial Service's site for more.