National EMS Weekend of Honor returns this year
After last year's event was canceled due to the COVID-19 pandemic, organizers for the 2021 event plan to honor providers who lost their lives in 2019 and 2020
---
By Jessie Forand
WASHINGTON, D.C. — After last year's event was canceled due to the COVID-19 pandemic, the 2021 National EMS Weekend of Honor in Arlington, Virginia, will pay tribute to 144 EMS and air medial workers who died, including those who lost their lives in 2019 and 2020.
The three-day weekend's events will take place July 23-25 at the Hyatt Regency Crystal City at the Reagan National Airport – two of those days will be open and available to the public and media. All are invited to show their support of the honorees' service.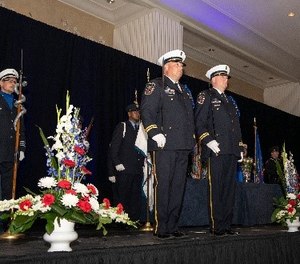 Another 72 historic EMS professionals will be honored, dating back as far as 1895, through research and vetting from volunteers.
The service itself will also be livestreamed on the National EMS Memorial Service website and the group's Facebook page. 
"Though the service was rescheduled, we remain committed to honor the EMS and air medical providers who have made the ultimate sacrifice and support the loved ones they left behind" Jana Williams, president of the National EMS Memorial Service, said in a press release. "It is our duty to ensure their sacrifice is not forgotten."
A breakdown of the weekend's events includes:
Friday, July 23:
Arrival of the Moving Honor ambulance, escorted by the National EMS Memorial Bike Ride's Ride of Honor
EMS Tree of Life unveiling
Dog tag presentation to families
Saturday, July 24:
Formal ceremony honoring the fallen EMS and air medical professionals
Therapy dogs and grief support teams will be on-site throughout the weekend for families and EMS volunteers.
The Weekend of Honor is organized and hosted by the National EMS Memorial Bike Ride, National EMS Memorial Service and the National EMS Memorial Foundation.