Will HR.4527/S.2552 expand or limit retired EMS insurance options?
Three questions about the Expanding Health Care Options for Early Retirees Act suggest revisions may be needed before providers should rely on the Medicare option
---
This article originally appeared in the Oct. 10, 2019, issue of the Paramedic Chief Leadership Briefing, An EMS Medicare option | Naloxone myths | Early recruitment success.
Want to receive more EMS leadership-level content delivered directly to your inbox, before it is released in the member newsletter? A subscription to Paramedic Chief includes a monthly newsletter focused on best practices for progressive EMS leaders, produced in partnership with the National EMS Management Association, as well as the monthly Paramedic Chief Leadership Briefing, in which EMS chiefs and industry experts share research insights and their success stories. Sign up today.
HR.4527/S.2552 – a bill to amend title XVIII of the Social Security Act to provide an option for first responders age 50 to 64 who are separated from service due to retirement or disability to buy into Medicare, has been introduced, and dubbed the "Expanding Health Care Options for Early Retirees Act."
Sounds good, yes? But what do we know? In many states, public safety response personnel – often defined as police officers and firefighters, but sometimes including EMS personnel – enjoy the opportunity to retire before they reach the magic 65th (Medicare eligibility) year.
This is a good thing, because law enforcement, fire suppression and emergency medical services are games best played when young. Yes, we all know people in all three disciplines who remain on active duty until their later years, but physiology is physiology, and at some point, the body is reluctant or unable to perform the feats of strength, speed and endurance that the emergency response professions sometimes require.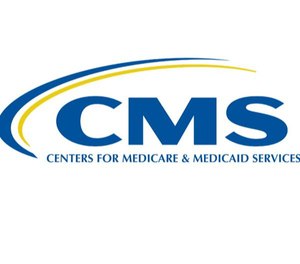 Health insurance options for retired EMS providers
In years past, many governmental employers simply provided health insurance "for life" for their retirees. Some required minimum lengths of service – first 10 years, then 20 years, later 30 years – before the guarantee would kick in. The cost of these benefits was just kicked down the road, with future governmental bodies left to figure out how to pay for it.
In the late 1990s, the Government Accounting Standards Board changed its rules, and required governments to account for these "future costs" and to report them in annual financial reports. This exposed some huge un-funded liabilities, and caused many local governments to close down these benefits, or at least make changes to them. My employer at the time switched from health insurance for life to a defined-contribution post-employment health plan that would provide an employee a pot of money from which to buy his or her own health coverage. It took a lot of determined collective bargaining to keep these health insurance for life plans in union contracts going forward.
But there are plenty of public safety employees who don't have such a safety net. Hospitals and non-profits, and other agencies without strong collective bargaining agreements, assume that staff will work until they are Social Security and Medicare eligible, which is a stretch for paramedics, EMTs and other clinical workers (as well as police officers and firefighters employed in non-traditional agencies, like universities, private corporations and non-profits).
Whether retirement is a discretionary decision or the result of disability (the kind that doesn't get compensated for by worker's compensation or other special fund), the gap between retirement and Medicare eligibility can be an expensive one.
I recently retired one year shy of my 65th – Medicare eligibility – birthday. In my case, maintaining my formerly county-funded health, dental and vision insurance for my family of four cost just over $2,200 per month. That is a chunk of change no matter how much you've saved. Fortunately, I only had to cover that for a year – but if I'd pulled the pin at 50, that would have been a huge expense.
3 Questions about the proposed HR.4527/S.2552
So – is the proposed HR.4527/S.2552 a good idea? It might be – or, it might need some revisions. There are a lot of questions to be asked and answered, including:
Does the proposal provide coverage for only the first responder, or for spouses, children and other dependents too?

As proposed, it looks like just the individual

Does buy in mean at full cost, or does it mean just pay the monthly premium? Currently, Medicare Part B (which covers outpatient care, doctor visits, etc.) costs (individually) $135-$270 per month, depending on income. Beneficiaries must also pay for Part D coverage, which pays some prescription drug costs. But if it means full cost, that could be nearly or as expensive as commercial insurance.

As proposed, it looks like it means the same as everybody else

Does the proposal apply just to public employees, or to "first responders" who work for non-profits, hospitals and private-sector employers? How about volunteers in all three disciplines?

As proposed, it looks like it only covers public employees: an employee described in clause (i) of section 72(t)(10)(B) of the Internal Revenue Code of 1986 who provides firefighting services or emergency medical services
It is also conceivable that somehow this bill could motivate employers to eliminate current (perhaps better) benefits in favor of the Medicare option.
You can find the text of this bill and sign up for updates whenever anything changes with this bill here.
Want to be the first to receive more EMS leadership-level content, delivered directly to your inbox? Sign up for the Paramedic Chief Leadership Briefing today.