Panel recommends $76M annual infusion to help Maine's EMS system
Agencies have been struggling with declining staffing levels, poor Medicare and Medicaid reimbursement rates and high operating costs
---
Emily Bader
Sun Journal
AUGUSTA, Maine — A blue ribbon commission tasked with studying emergency medical services in the state has suggested an infusion of nearly $80 million a year to keep services afloat.
At a meeting on Monday, members of the commission voted unanimously to recommend that the state of Maine provide at least $70 million a year for five years for the EMS system to support all transporting agencies and $6 million for all non-transporting agencies.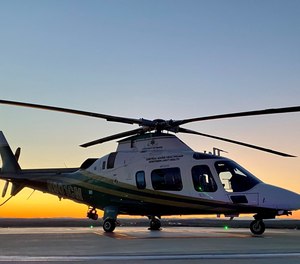 Maine's emergency medical services have been in a state of crisis for years, with agencies plagued by steadily declining staffing levels over the past decade, poor Medicare and Medicaid reimbursement rates and high operating costs. Like many other aspects of Maine's healthcare system, the pandemic only made the situation worse.
Democratic Rep. Rachel Talbot Ross of Portland introduced a bill in January that classified EMS agencies as essential services and established the commission, which began meeting in September. Talbot Ross and Sen. Chip Curry, D- Waldo, are co-chairs of the 17-member commission.
The members voted unanimously to approve the recommendation, save for the two state employees on the panel — Maine EMS director Sam Hurley and Maine Department of Health and Human Services senior advisor Dr. Lisa Letourneau — who abstained from all votes.
Members also voted unanimously to recommend that $25 million of the $70 million for transporting agencies go to agencies that are in immediate danger of failing or leaving one or more of the communities that they serve.
This funding would help services across the state "begin to adequately reimburse and provide benefits for our providers in the state of Maine and develop recruitment and retention projects," Rick Petrie, a paramedic and executive director of Atlantic Partners EMS, said.
Petrie represents private, for-profit ambulance services on the commission, which also includes state legislators and representatives of the various EMS agencies and health care systems from across the state.
There are 272 EMS agencies in Maine, according to the latest data provided by Maine EMS, the state licensing and regulation agency that oversees emergency medical services. The multiple types of agencies, or service providers, including private non- and for-profit, hospital-based, community-based nonprofit, and non-fire department-based municipal agencies. There are also three collegiate and two tribal EMS agencies in the state. Most EMS agencies in the state — about two-thirds — are housed within fire departments.
More than half of all EMS agencies in Maine are transporting services, meaning that they transport patients from a scene to a hospital or other location, and between hospitals. There are just over 100 non-transporting services, meaning they provide treatment at a scene but do not transport patients.
The commission came up with the $70 million figure using a formula that took into account the cost of service, typical call volume and types of calls.
"Every service I know of is operating at a loss this year," said Joe Kellner, the vice president of finance and business operations for Northern Light Health's home care and hospice division and the chief financial officer for LifeFlight of Maine. Kellner, who represented a statewide association of hospitals on the commission, developed the formula.
"We know it's at least $70 million," he said. "It's likely quite a bit higher than that because it's based on efficient service, which is 1,800 calls a year."
According to Maine EMS, the majority of EMS agencies answer fewer than 500 calls annually. About a third answer between zero and 99 calls a year.
"If anything, that number is low," Kellner said.
The recommendation language would specify that this funding would be in addition to funding that agencies already receive, such as municipal funding or other subsidies, the members voted. They also stipulated that the state should come up with the funding, not the federal government, which they said would take too long.
In addition to funding, the commission voted to recommend a permanent commission independent of the Maine EMS Board that could submit legislation.
The commission will submit its recommendations in a report to the Legislature's Criminal Justice and Public Safety committee no later than Dec. 7. The commission's sixth and final meeting will be on Dec. 5. Members will review and approve the report drafted by staff from the nonpartisan Office of Policy and Legal Analysis.
More information can be found on the commission's website at https://legislature.maine.gov/emergency-medical-services-study.
___
(c)2022 the Sun Journal (Lewiston, Maine)
Visit the Sun Journal (Lewiston, Maine) at www.sunjournal.com
Distributed by Tribune Content Agency, LLC.
McClatchy-Tribune News Service