Lawmaker calls for matching fund waiver for first responders during and after COVID-19
Congresswoman Robin Kelly is calling for a matching fund waiver for grants related to pandemic response and mental health
---
By Laura French
MATTESON, Ill. — A U.S. congresswoman has called on House leadership to waive local matching fund requirements for first responder grants used to respond to COVID-19.
Following a conference call with local and national first responders to discuss their needs during the pandemic, Congresswoman Robin Kelly wrote to Speaker Nancy Pelosi and Republican Leader Kevin McCarthy requesting a temporary matching fund waiver for five first responder programs.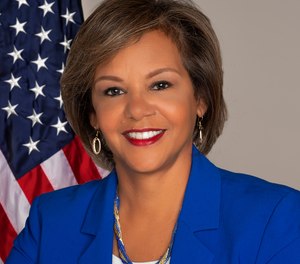 She stated, Congress must remove "certain barriers that are unnecessarily stalling access to key resources for our nation's first responders."
In addition to a temporary waiver for COVID-19 response funding, Kelly also requested a permanent, codified waiver for job-related mental health grants for first responders, citing a need to "support the long-term health, wellness and resiliency of our nation's first responders."
Before the COVID-19 pandemic, Kelly had introduced the First Responder Resiliency Act (H.R. 6003), legislation to permanently exempt COPS and AFG job-related mental health grants from the matching fund requirements.
The First Responder Resiliency Act has been endorsed by the Major Cities Chiefs Association (MCCA), Fraternal Order of Police (FOP), National Association of Black Law Enforcement Officers (NABLEO), National Black Police Association (NBPA), National Police Suicide Foundation, Blue H.E.L.P., Firefighters Behavior Health Alliance (FBHA), National Association of Hispanic Firefighters, the Black Fire Brigade, American Society of Suicidology and the American Foundation for Suicide Prevention (AFSP).