Ill. bill to classify dispatchers as first responders heads to governor
The legislation would provide more medical and mental health benefits for public safety telecommunicators
---
By Leila Merrill
SPRINGFIELD, Ill. — A bill to officially classify emergency dispatchers as first responders has passed in the state House and Senate.
If Gov. J.B. Pritzgar signs the legislation, dispatchers would get more medical benefits, mental health benefits and more industry funding, the Center Square reported Thursday.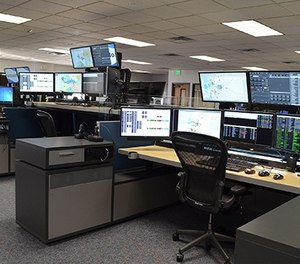 State Sen. Neil Anderson and Rep. Dan Swanson sponsored the bill.
"Dispatchers are there to answer the initial call on what 99% of the time is someone's worst day of their entire life," Anderson said. "These men and women deal with critical situations and they are our eyes and ears for police, fire, and EMS."
Swanson said that the legislation could also help with staffing.
"If we can help facilitate more people being interested in this kind of life-saving work with legislative action, then we should," he said.
---
Read next:
Fire, EMS agencies celebrate National Public Safety Telecommunicators Week
What's in a name? From dispatchers to telecommunicators or "headset heroes," social posts show appreciation for the "first, first responders"