Chief Report: 1st annual NC EMS legislative day
The top EMS issues are more complex than ever and state representatives must hear the value of EMS from field providers and paramedic chiefs
---
By Kevin Underhill, EMS Chief
On Feb. 19, North Carolina EMS professionals discussed current issues affecting emergency medical services with members of the General Assembly at the first annual EMS North Carolina Legislative Day. The program, co-sponsored by the North Carolina Association of EMS Administrators and EMS Management and Consultants, brought attention to EMS as a profession and showed a unified approach of making EMS more effective at the federal, state and local levels of government.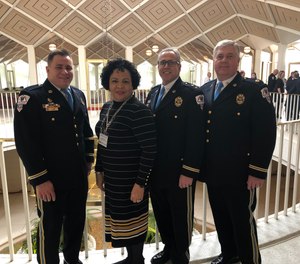 Why leaders need to explain EMS to legislators
Although EMS is the distribution point of healthcare in communities across the country, the issues and needs of EMS are often linked to other healthcare policies. The issues affecting EMS today are more complex than ever before and our state representatives must hear and understand the value of EMS. These issues span:
Homeland security

Emergency management

Local governance

Medicaid

Medicare

Acute illness, trauma and chronic disease
Attendees were encouraged to schedule a 10- to 15-minute appointment with their representatives and staff members to share the current issues facing EMS in North Carolina.
How we prepared for an EMS legislative action day
EMS directors, paramedics and EMTs met on Feb. 18, the day before our legislature meetings. During this meeting, NC EMS Advocacy Liaison and former NC Chief EMS Officer Regina Godette-Crawford provided an overview of the next day's events at the NC Capitol. Each attendee was provided a packet with a full itinerary, talking points, general assembly directory parking maps and other important information for the day.
After the meeting, attendees had the opportunity to network and make plans for the next day to ensure our message was shared with as many members of the House and Senate as possible.
What leaders discussed with NC lawmakers
Our key talking points for NC EMS Legislative Day focused on four critical issues:
Reimbursement for services

Opioid epidemic

Community paramedicine

Drug shortages
EMS reimbursement
Most of the EMS providers in North Carolina are local government based and rely heavily on a fee-for-service to fund these essential functions. The "waiver application" or "Section 1115 Demonstration" must continue to provide NC Medicaid Cost Report Settlements that provide over $35M annually to government-based EMS agencies across the state.
Although these are federally-funded dollars, they are administered through the state repository and must continue to be written into the state Medicaid plan for distribution. Current funding is based on the cost of service specifically related to response, assessment, treatment and transportation of patients, but does not capture the actual costs of availability and delivery of services.
Strain of the opioid epidemic
Opioids are putting a strain on healthcare and hitting every EMS system in the state. North Carolina has experienced over an 800 percent increase in opioid drug deaths from 1999 to 2017, largely driven by a growth of illicit heroin use.
The EMS response to the emergency is not enough. We need to have alternatives of care for patients with substance abuse disorders. This includes harm reduction strategies, acute inpatient detox, as well as rapid response teams. RRTs are a cross-functional team set up to respond post reversal to opioids, with a law enforcement officer and treatment advocate. We also need our law enforcement partners to adopt the HOPE initiative, much like the Nashville (NC) Police Department.
Funding for community paramedicine
Innovative community paramedicine programs are being provided across the state with no additional funding by Medicare or Medicaid. These programs are geared toward decreasing hospitalization and hospital readmission of citizens with mental health and substance abuse issues. The programs target at-risk individuals by providing services in the patient's home, reducing the need for costly hospital services, and providing transportation to alternative locations to provide more economical and efficient healthcare services to these individuals. Consider funding these types of services to include coverage and incentives for in-home care alternative destinations and telemedicine services.
Medication shortages
EMS agencies face daily shortages of critical medications. Without sufficient reserves of critical medications for daily activities, it would be difficult to respond to a major incident. The EMS industry is seeking support to ensure that the ongoing critical drug shortages don't impede the state's ability to respond to disasters and public health emergencies.
North Carolina EMS Legislative Day
The morning of EMS Legislative Day, nearly 70 EMS directors, paramedics and EMTS from 36 different EMS agencies met at Legislative Cafeteria to network with other EMS professionals and some of the State's representatives over breakfast. After breakfast, EMS leaders met with legislators and staff members to share the collective message of how with legislative support EMS can help address the healthcare concerns.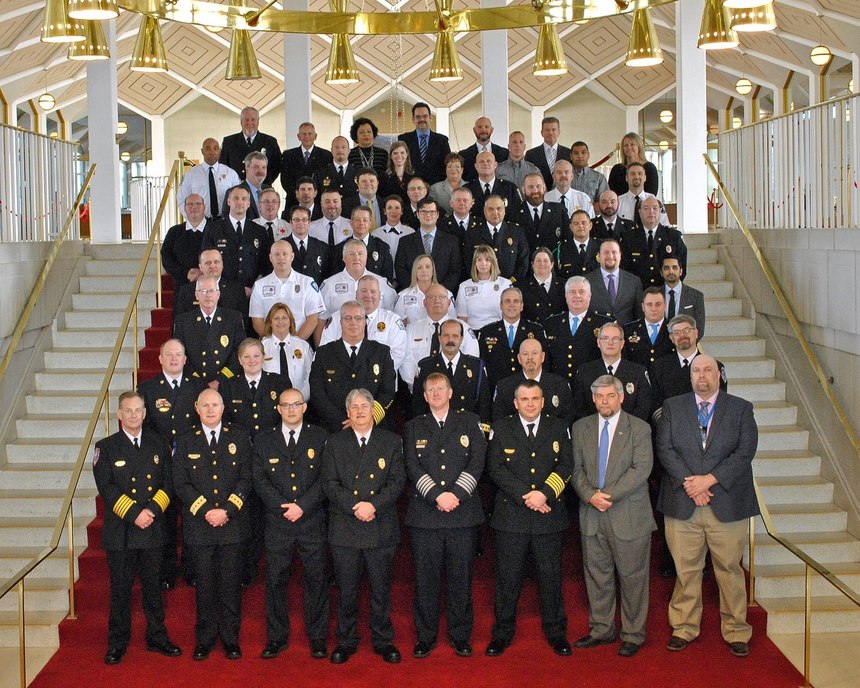 The first annual NC EMS Legislative Day was a great opportunity for EMS staff to begin discussions with legislators from around the state about issues facing EMS today and in the future. A special thanks to the North Carolina Association of EMS Administrators and EMS Managing and Consulting for making this opportunity to advance EMS in NC.
About the author
Kevin Underhill is the EMS Chief for Durham County EMS in Durham, North Carolina. He can be contacted at kunderhill@dconc.gov. Kevin has over 30 years of experience in EMS and is recognized as a leader of organizational change. Kevin has held multiple leadership roles throughout his EMS career including a field-training officer, Level II EMS Instructor, Chief of Clinical Affairs, and Chief of EMS Operations. He is a member of the North Carolina EMS Administrators Association, Chair of the National EMS Management Association (NEMSMA) Committee on Accreditation, a member of the NEMSMA; EMS-FTEP Program. Kevin has an associate degree in Emergency Medical Services and is completing his Bachelor's in Health Care Management degree with a minor in Psychology. He is a graduate of the UNC School of Government Municipal and County Administration Program and completed the UNC School of Medicine EMS Administration and Medical Disaster Management certificate program. Kevin has also completed the Ambulance Service Manager course, EMS Leadership Academy, and is a Certified Ambulance Compliance Officer (CACO), Certified Ambulance Privacy Officer (CAPO) and holds a NEMSMA Managing Paramedic Officer credential.