'Jersey Shore' reality star sues city and former EMS supervisor
Reality star Angelina Pivarnick, turned EMT for the state of New York, filed a lawsuit against the city and her former EMS supervisor for alleged sexual harassment
---
By John Annese
New York Daily News
STATEN ISLAND, N.Y. — "Jersey Shore" reality star Angelina Pivarnick is suing the city, alleging an EMS lieutenant groped her and begged her for sex, and another sexually harassed her when she worked as an emergency medical technician on Staten Island.
Pivarnick, a 33-year-old New Jersey resident, alleges one of her supervisors peppered her with lewd sexual remarks, while another repeatedly made unwanted sexual advances and groped her, texting her right after, "That a**! If you only knew the thoughts in my mind."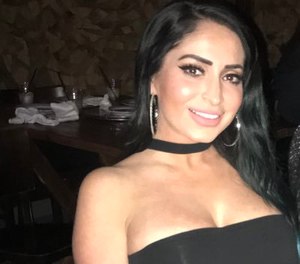 Pivarnick was one of the original hard-partying cast members of the MTV reality show in 2009. She was booted on the third episode, and then returned for the second season.
She started working at the EMS station in Rossville, on the south shore of Staten Island, in August 2016, and was sidelined after hurting her back while moving a 450-pound patient, according to federal court filings.
In March 2018, she was restored to "light duty," meaning she spent her shifts in the Rossville station, supervised by Lt. David Rudnitzky, she alleges.
"Because the program 'Jersey Shore' was revived in 2018 and Pivarnick participated in several episodes of the new season, Rudnitzky apparently believed that he could speak to Pivarnick at work in sexually graphic and vulgar terms," the lawsuit alleges.
She filed an Equal Employment Opportunity Office complaint on April 2018 and said officials substantiated that complaint the following July.
She also singles out Lt. Jonathan Schechter, who she says barraged her with text and WhatsApp messages for eight months, writing come-ons like "You still owe me something naughty" and "I'm relentless when I see something I like."
He squeezed her behind and "made contact with her vaginal area" in the station parking lot on May 3, 2018, she alleges.
She filed an EEO complaint against him as well and got a letter saying that officials found "sufficiently credible and corroborating evidence" against Schecter, the lawsuit alleges.
Pivarnick filed a lawsuit against the city and Schechter in Brooklyn Federal Court on Monday and said she was subject to retaliation at work since filing her complaints and was hit with several disciplinary actions.
The FDNY declined to comment on the lawsuit, referring all questions to the city Law Department.
"The Law Department will review the case," Law Department spokesman Nicholas Paolucci said.
———
©2019 New York Daily News
McClatchy-Tribune News Service