IAEP urges Conn. lawmakers to extend PTSD benefits to EMS
A proposed bill would provide workers' compensation for post-traumatic stress to firefighters and law enforcement, but currently excludes EMS personnel
---
By EMS1 Staff
HARTFORD, Conn. — Officials from the International Association of EMTs and Paramedics (IAEP) spoke before a Connecticut labor committee Friday to ask lawmakers to expand a mental health-related bill for first responders to include EMS personnel.
The bill currently under consideration by the Connecticut Labor and Public Employees Committee would amend workers compensation to include benefits for post-traumatic stress injuries (PTSI) for firefighters, police officers and parole officers, but currently omits EMS professionals.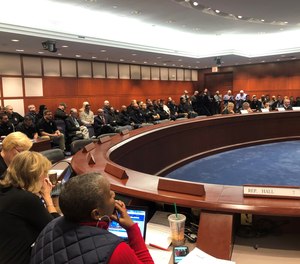 "This is an opportunity for the state to lead the way. To take care of those who take care of us," said IAEP National Director Philip Petit of the hearing, where IAEP members urged the committee to extend the bill to EMS providers.
The conditions of the bill state that emergency responders who witnessed at least one of six qualifying events, including death and serious disfigurement, would receive compensation. Those who testified before the committee said EMS professionals arguably witness more of these incidents than other first responder classifications and expressed confusion about their exclusion.
Republican committee members had expressed concern the concern that including more titles in the bill would raise costs. A Connecticut EMS Advisory Board representative said preventative care and the 52-week benefit limitation would curb excess spending.
Discussion of the bill will continue when the labor committee next reconvenes to consider potential amendment proposals.