Former Tenn. paramedic seeks to rebuild life after assault charges dropped
East Ridge police said they saw James Robert Bennett assault a man who was overdosing on opioids; Bennett says it was a painful stimuli test
---
La Shawn Pagan
Chattanooga Times Free Press
CHATTANOOGA, Tenn. — A former East Ridge paramedic is seeking to clear his name after a Hamilton County Criminal Court judge dismissed assault charges against him last week.
James Robert Bennett was a paramedic for CHI Memorial Hospital on June 13, 2020, when East Ridge police said they witnessed him assault a man who was overdosing on opioids.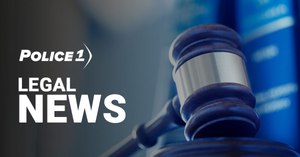 Hamilton County Criminal Court Judge Tom Greenholtz approved on Tuesday a move by Hamilton County Prosecutor Raven Austin to dismiss the charges against Bennett because there was insufficient evidence to successfully prosecute the case, according to Bruce Garner, spokesman for the prosecutor's office.
Now, Bennett wants to repair the damage done to his reputation and his career, according to his attorney, McCracken Poston, who spoke with the Chattanooga Times Free Press last week.
"It made him lose his career, he had to use all his life savings for daily expenses and lawyers," Poston said.
Poston added that Bennett's wife, who was a stay-at-home mom home-schooling their four children, ages 9, 12, 14 and 16, had to start working because Bennett wasn't able to find a job.
"Because of the criminal matter looming, nobody would touch him," Poston said. "And quite frankly, that's going to be a problem."
Bennett was responding to an overdose call on the 3500 block of Connelly Lane in East Ridge — the second time in a month he had been called to the same address — when the incident occurred, Poston said.
Bennett arrived shortly before midnight to provide medical attention to a man who was allegedly found unresponsive, according to an East Ridge Police Department affidavit. Officers at the scene had reported observing that the man was not responding to "external stimuli" and was gasping for air.
Officers reported finding empty packages of naloxone lying on the bed, as well as a used syringe. Naloxone is an antidote used to revive people suffering from an opioid overdose. Officers confirmed the man's wife had administered 8 milligrams to the patient. The police officers treated the man and continued to monitor him until emergency medical workers arrived, according to the affidavit.
Police said that when Bennett arrived, he motioned for the two officers that were present to exit the room.
After leaving, the officers reported seeing Bennett strike the man in his back with his right foot. He then "knelt next to him and struck him with a closed fist in his chest," the affidavit said.
"This assault was witnessed by East Ridge Police and was partially captured by police body-worn camera," the affidavit said.
Poston contests the observations of the officers that Bennett struck the man, saying his client's biggest offense was "kicking them out of the room," adding that the officers weren't in the room to witness the event as the affidavit said.
"He nudged him with his shoe, swiftly, a couple of times," Poston said.
Bennett said the method he used, labeled as assault by the officers, is called pain stimulus.
Pain stimulus is a technique used by medical professionals to assess a patient's neurological responses, to evaluate brain function and to check if a patient is comatose, according to a research paper by Judith Lower, former nurse-manager of the neurologic critical care unit and neurovascular intensive care unit at Johns Hopkins University Hospital in Baltimore, Maryland. Medical professionals can rub a patient's chest or pinch a patient's fingertip, or even press a pencil against a patient's fingernail to evoke a response.
"I think the officer misinterpreted the sternal rub with a strike," Poston said. "A sternal rub can be confused."
Poston added that, as a result of this incident, medical professionals are now debating whether responders can use a foot to rapidly rub a part of a person's body to gauge their response.
However, striking a person is not included within the Tennessee Department of Health's standard practices, according to Bill Christian, the department's communication and media associate director.
"The approved painful stimuli that is taught in Tennessee is the sternal rub, to gauge a response from a lethargic or unresponsive patient," Christian said in an email.
When asked if different methods to perform pain stimulus were in place during the height of the pandemic, which would have enabled a paramedic to use a foot, Christian said there were no such approved methods.
"Accepted painful stimuli include a sternal rub or pinching the patient's fingertip," said Marc Eckstein, a professor of emergency medicine at the Keck School of Medicine at the University of Southern California and EMS Division chief in Los Angeles County. "Physically striking, kicking or punching a patient is never taught, nor are they acceptable painful stimulus techniques."
Eckstein is an expert in emergency medical services, transport protocols, triage protocols and emergency cardiovascular care.
"The basic mantra of medicine and prehospital medicine is 'First do no harm,'" Eckstein said in an email response to questions. "While prehospital providers certainly have the right to defend themselves if a patient poses a danger to them, there is no excuse to physically strike or kick a patient to determine the patient's level of consciousness or for 'painful stimuli.'"
Poston is also contesting the police officers' body-worn video footage used as evidence in a civil suit against Bennett and CHI Memorial by the patient, saying it does not show a clear view of what is happening in the room.
"What it does show is Bennett kicking them (the officers) out of the room," Poston said.
Once the man was conscious, officers confirmed that he didn't need to ride the ambulance for further medical attention and arrested him, according to the affidavit.
Two days later, Bennett was informed that a warrant had been signed for his arrest.
According to Poston, the assault charges brought against his client were unfounded and stemmed from Bennett asking East Ridge police officers to leave the room so he could do his job.
"He has told a cop what to do, and that's something they don't like to be told," Poston said. "If you've seen the video, what is shown is him coming in and taking control of the room, giving them the quick 'Out of here' hand sign, and that was kind of abrasive, but he's there to save a life, and to save a life, you can't have a bunch of guys standing around."
Bennett now works as a courier in Georgia after losing his emergency medical technician license in Tennessee, and he is not sure if he can ever get it back, Poston said.
"The state told him he needed to file a report for an altercation," Poston said. "He got the guy revived using painful stimuli, it wasn't an altercation, so he didn't file a report of an altercation with the patient."
When asked if Bennett can get his EMT license back, Christian said the department does not discuss specific cases, or investigations, as they are confidential.
___
(c)2022 the Chattanooga Times/Free Press (Chattanooga, Tenn.)
McClatchy-Tribune News Service